When it comes to building a website on the Ghost publishing platform, selecting the right theme is essential. A well-designed theme not only enhances the visual appeal of your website but also ensures a seamless user experience. Whether you're creating a blog, portfolio, business website, e-commerce store, or magazine, there are a lot of Ghost themes available, each with its own unique features and benefits that suit your specific needs.
We refer to a list of Ghost themes that are well-suited for different types of websites. Ghost is a headless CMS that is popular among bloggers, writers, and content creators. It is known for its flexibility and ease of use. Ghost themes are pre-made designs that can be used to customize a Ghost website. The best Ghost theme for a particular website will depend on the website's purpose and target audience.
In this article, we will explore some of the best Ghost themes for different types of websites, including blogs, portfolios, e-commerce sites, and more. Here, we have compiled a list of the best Ghost themes for different types of websites to help you make an informed decision.
Top Ghost Themes for Various Website Types: Finding the Perfect Fit
These are just a few of the many great ghost themes that are available. When choosing a theme, it is important to consider the type of website you are creating, your target audience, and your budget.
Finding the perfect ghost theme for your website involves careful consideration of various factors. Here's a step-by-step guide to help you choose a Ghost theme that is a perfect fit for your website like the best ghost themes for blogs, magazines, and news portals:
Define your website's purpose and goals:
Determine the primary purpose of your website (blogging, portfolio, business, e-commerce, etc.).
Understand your target audience and their preferences. Outline the specific goals and features you want your website to have.
Consider design and aesthetics:
Evaluate different theme designs and aesthetics to match your brand identity and website goals.
Look for themes that offer customizable options to align with your preferred color scheme, typography, and layout.
Assess theme features and functionality:
Review the features and functionality provided by each theme.
Consider the specific requirements of your website, such as responsive design, e-commerce integration, SEO optimization, and social media integration.
Consider customization options:
Ensure that the theme allows you to modify colors, fonts, layouts, and other visual elements to match your branding and unique requirements.
By following these steps, you can systematically evaluate and select the Ghost theme that best aligns with your website's purpose, design preferences, functionality requirements, and budget.
Unlocking Your Website's Potential: Best Ghost Themes for Different Categories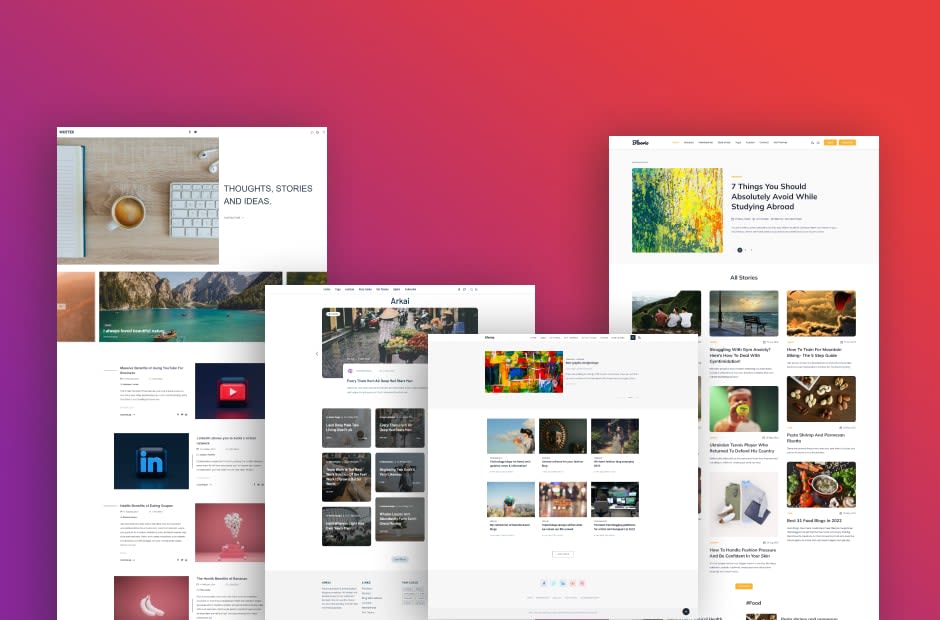 Unlocking your website's potential begins with selecting the right ghost theme that aligns with your specific category. Whether you have a blog, portfolio, business, e-commerce, or magazine website, there are tailored themes available to enhance its performance and visual appeal.
By choosing the best Ghost theme for your website, you can create a compelling online presence that captivates your audience and helps you achieve your website's goals. Explore the recommended themes, evaluate their features, and unleash the full potential of your website with the perfect Ghost theme for your category.
Blogging and personal websites:
Minimalist Ghost themes for personal websites
Clean and minimalistic design, highlighting typography and readability.
Perfect for personal bloggers seeking a simple and elegant layout.
Modern and clean magazine ghost blog theme
Magazine-style layout with multiple post formats.
Offers a modern design and customizable features.
Portfolio and Creative Websites:
Sleek and professional layout tailored for creative professionals.
Ghost themes for portfolio websites or blogging websites
Ideal for photographers, designers, and artists with a portfolio-centric approach.
Seamlessly blends a blog and portfolio layout.
Provides a stylish and modern design suitable for versatile creatives.
Elevate Your Online Presence: Recommended Ghost Themes for Specific Websites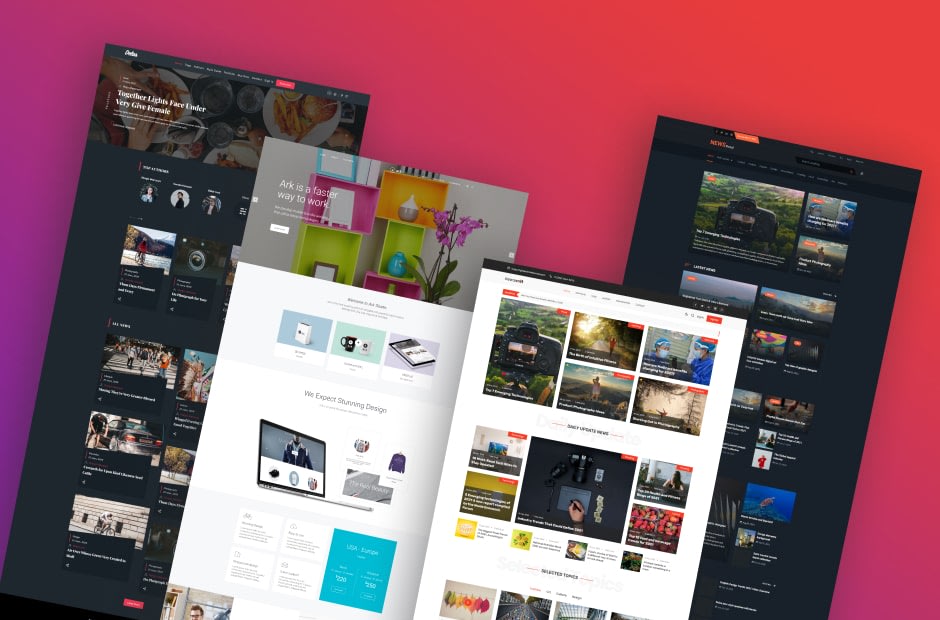 When it comes to building a website, selecting a suitable theme is important for unlocking its true potential. For those using the Ghost CMS, there are thousands of themes available for different website categories. You should choose the perfect theme to elevate your website's performance and aesthetics.
Business and corporate websites:
The versatile and feature-rich theme for businesses, startups, and agencies.
Creative dark ghost portfolio and magazine theme
Presents a clean and professional look, ensuring a strong online presence.
Zero:
Creative Ghost themes for artists and photographers
Highlights products or services effectively with its corporate design.
Offers a compelling user experience with attention to detail.
Magazine and news websites:
Magazine-style ghost themes for news sites
Grid-based layouts are perfect for news websites and online magazines.
Emphasizes clean and organized content presentation.
The modern design supports various post formats.
Ensures a smooth reading experience for news publishers.
Professional ghost themes for corporate websites, like news portals, and magazines.
FAQs
Do you have more questions about the best ghost themes for different types of websites? We have answers to some frequently asked questions on the topic.
What factors should I consider when choosing a ghost theme for a business website?
When choosing a ghost theme for a business website, consider factors such as the theme's design, customization options, responsiveness on different devices, loading speed, SEO optimization, compatibility with plugins, support, and updates, and overall user experience.
Can I switch to a different Ghost theme if I want to change the website's category?
Yes, you can switch to a different Ghost theme if you want to change your website's category. Ghost themes are designed to be flexible and customizable, allowing you to modify the look and feel of your website easily. By selecting a new theme that suits your desired category, you can effectively change your website's visual presentation and style while maintaining your content and overall structure.
Are there free Ghost themes available for different types of websites?
Yes, there are free Ghost themes available for different types of websites. The Ghost community offers a range of free themes that cater to various industries and website categories. These themes can be found on platforms like the official Ghost marketplace, GitHub, and other theme directories.
Do Ghost themes come with built-in features for specific website functionalities?
Yes, many Ghost themes come with built-in features for specific website functionalities. These features can include options for portfolios, blogs, e-commerce, multi-language support, social media integration, contact forms, SEO optimization, and more. Theme developers often design their themes to cater to specific website types and provide pre-built functionalities to streamline the setup process.
Final Thoughts
In conclusion, choosing the ideal Ghost theme for your website is essential for building a presence online that is both visually appealing and functional. The finest Ghost themes for various websites kinds offer a selection of looks and integrated functionality catered to particular categories.
The Ghost community offers a variety of solutions to meet your needs, whether you're looking for a theme for a portfolio, blog, e-commerce site, or any other form the website. When choosing the best Ghost theme, keep in mind to take into account elements like customization choices, responsiveness, loading speed, SEO optimization, and user experience. Your website may stand out and successfully represent your business in the online space with the correct theme.
You May Like!