Menia Theme is an excellent choice for a Personal Blog, magazine, publishing, or review site. We Develop this theme with a minimal design and the best user experience. It is very easy to set up and use. You don't need any coding knowledge or designs as we have already done it for you.
This Theme is packed with all the necessary elements. The well-organized layout, categories, features, menu, and helpful tags system will help your visitor to find exactly what they're looking for. We hope that you've made the right choice to start your own regional Eco-Friendly Businesses. Enjoy your journey with this Theme.
Home Page
The Home Page is focused on giving the site visitors the excitement for stayed your site. Showing here your best-featured post with a beautiful slider.
Beautifully designed to grab a visitor's attention at first glance
Showcasing Featured posts on the slider
Load more and Pagination support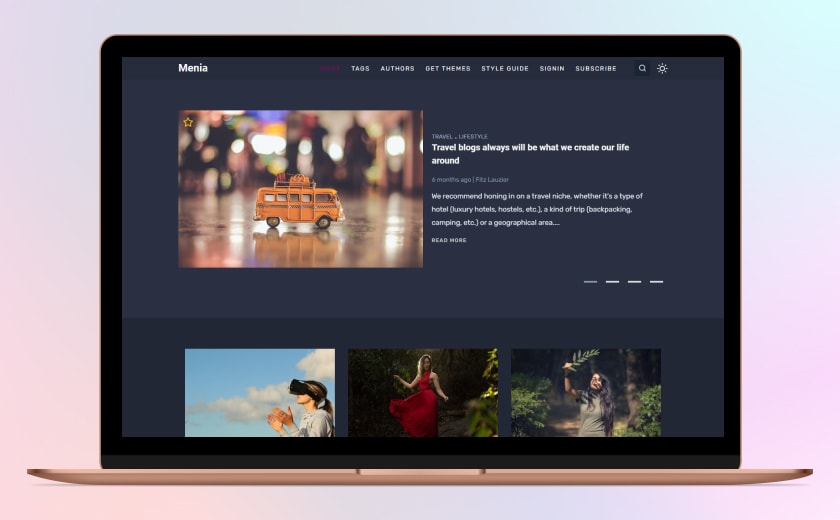 Dark and Light Mode
Menia supports dark, light and Auto mode variations. Your visitors can switch between dark mode and light mode by simply clicking the moon icon on the header, next to the search icon. We are showing Light mode by default first.
Easy switcher to switch the website color scheme
Color scheme based on visitor's devices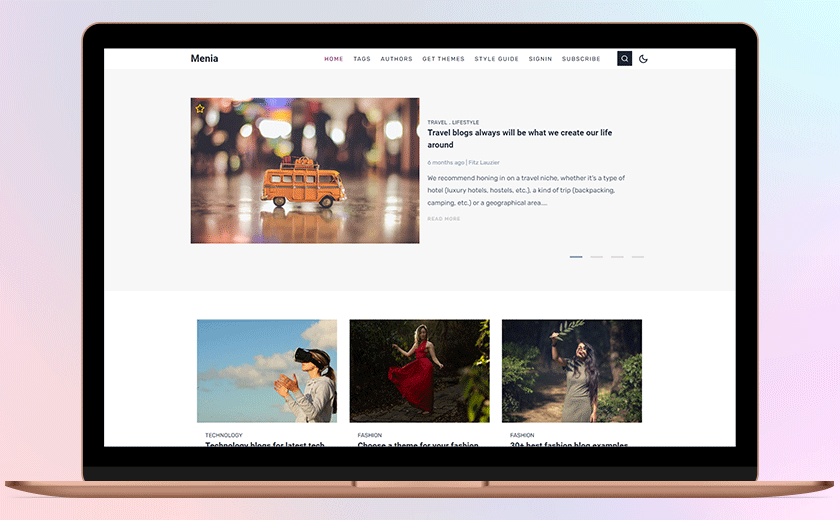 Single Post page
The clean and minimal single blog page layout will surely attract visitors' attention to capture the site. We created a beautiful design to make your potential visitors come closer to your blog
Clean and niche-specific design to showcase
Excellent color combination, typography, and element selection
Table of contents to explain your contents quickly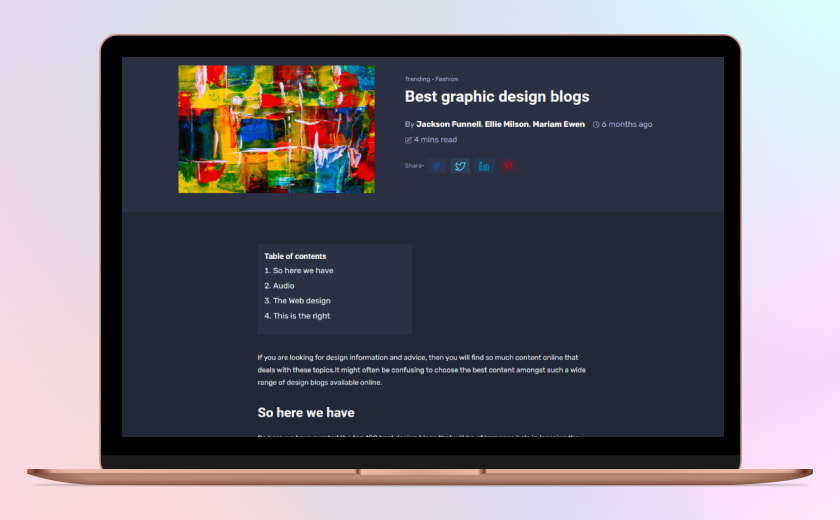 Tags Page
Menia has a good-looking tags page. To show all the tags based on the number of posts available in each tag. Clean and Beautiful grid system 3-column layouts design.
Showcasing here all tags list
Clean and modern design to focus on categories
Easily go to find the category's post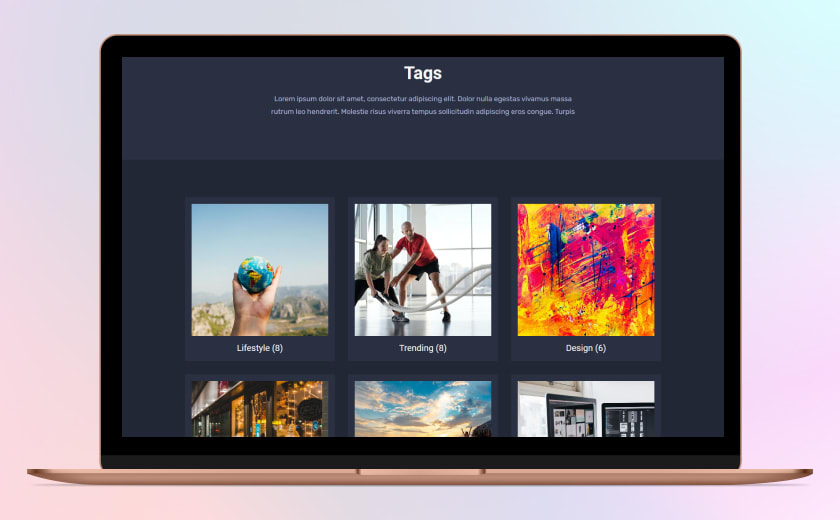 Single Tag page
This page will be presenting specific single tag posts with a nice grid layout. You can display here all posts by a specific category with details. Like a tag name, description, post counting, cover image, and all the posts step by step.
Explained category details
Clean and modern post-layout design
Showing post grid with meta details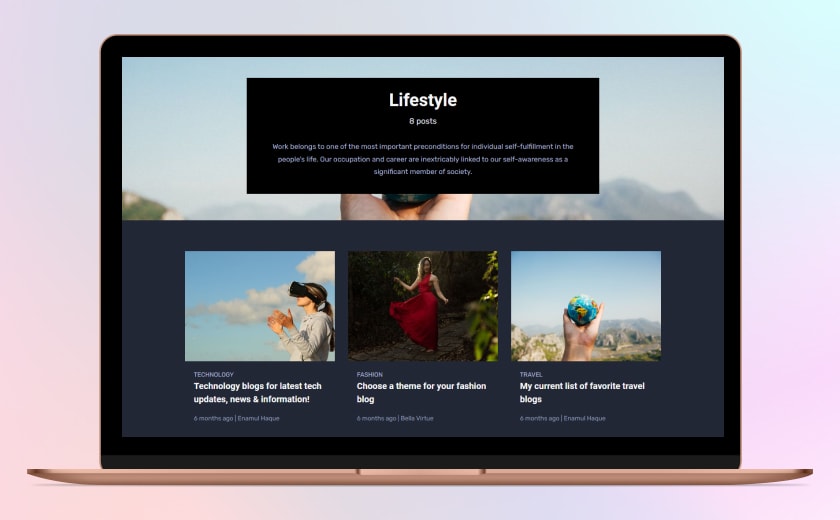 Authors page
Menia has developed a beautiful author's page. You can present here all Author's Lists and you can show there all details and social profiles.
Showcasing here all Author's List
Stylish Grid layout system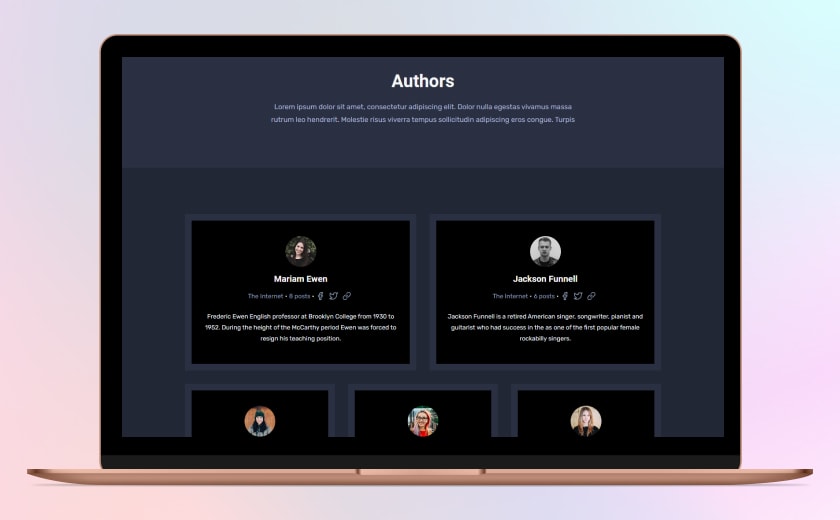 About the author
Menia has designed a clean and beautiful Single author page. You can show here the author's bio, and they are all the published posts list.
Showing here single author details
Feature the best post to draw visitors' attention to conversions
Clean and attractive design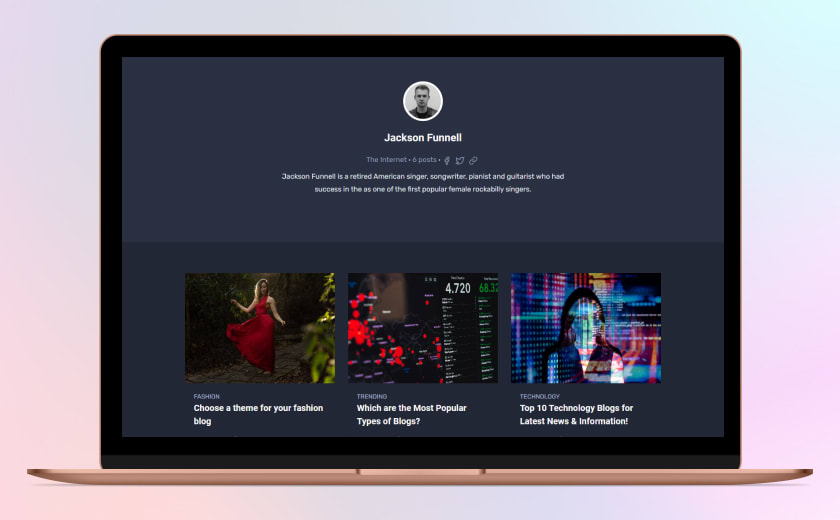 Interact with your audience
A website that has a decent and clear contact form looks more professional. We designed a clean and modern attractive contact page. We have included a contact form and google maps So that visitors can get in touch with you.
Clean interface to present your contact details
Embed google map interface with your address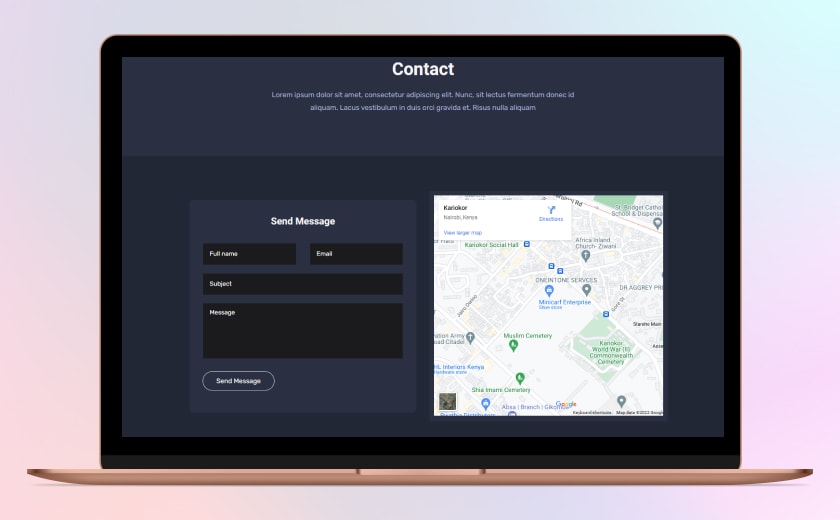 Membership & Subscription
Menia comes with a custom Membership page, as well as Sign-in and Signup pages. if you want you will be able to enable membership and subscription and distribute your content as you want to your site visitors.
Choose your plan for monetizing your content
Pricing tables: Free, Monthly, Yearly
Pricing tables in the customer account and membership page
Option to edit billing info
Custom currency USD, AUD, CAD, EUR, GBP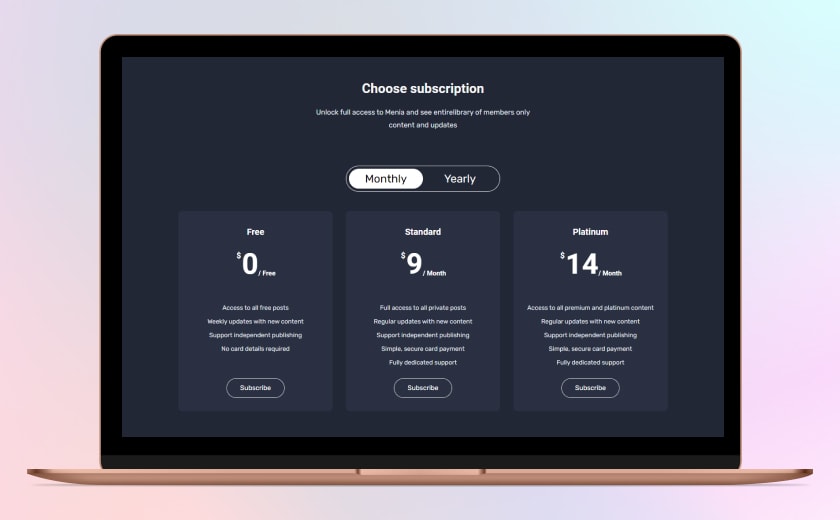 Paid member account
If a paid member on your site wants to change billing or wants any changes they will be able to do that easily. They can easily manage their membership from the account page. They will find all the information related to members to edit the card information and manage the cancellation of the subscription.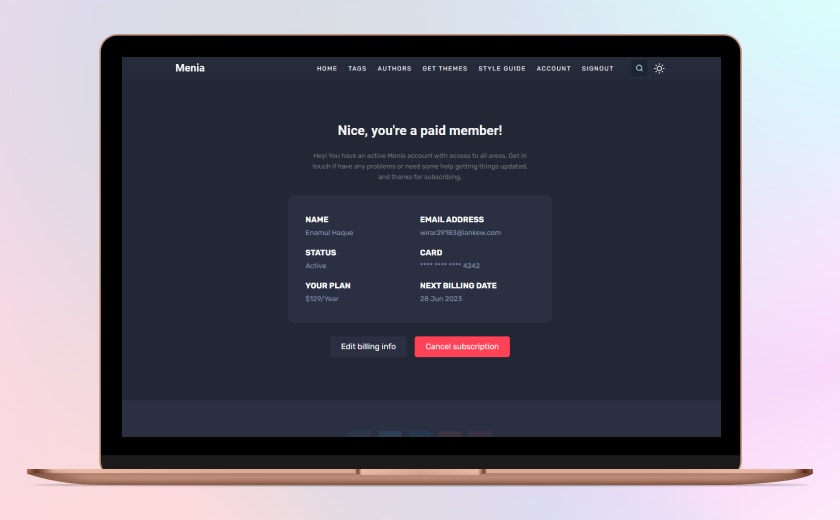 Payment Testing
Genuine card information cannot be used in test mode. To test the membership features, use any of the following test card numbers
Find your article faster
If visitors get something advanced feature, then they are more likely to come back to your website. This theme has a real-time search bar. You can find your article faster on your site. It's a good feature to find your content in seconds.
Improved user experience
Competitive advantage
Users find content faster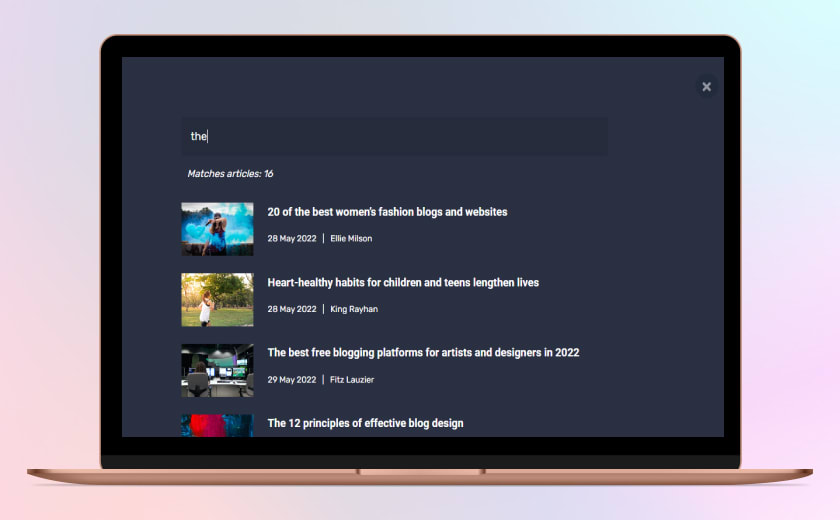 Visit from any device
Responsiveness is a very important part of the website. Menia comes with a responsive flexible design that adjusts to any size phone, tablet, and desktop screen. Keep visitors engaged to lower your bounce rate. The more attention you get from search engine crawlers, the more organic traffic you can expect.
Responsive designs help you reach more traffic
Makes websites faster, more accessible, and easier to navigate
Get higher search engine rankings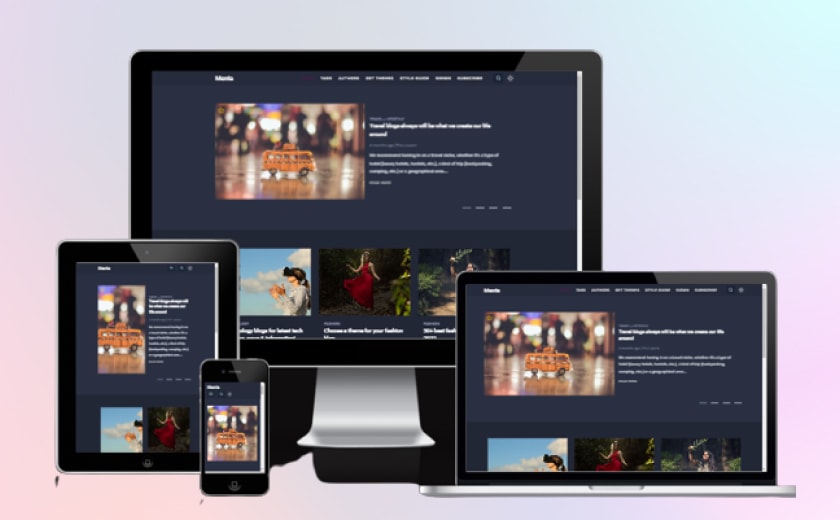 Deploy with GitHub
We deployed our theme using our GitHub deployment action to build automatically on the server. The theme has the integration of the GitHub deployment feature with GitHub action. You can read more: Deploy your Ghost Theme from GitHub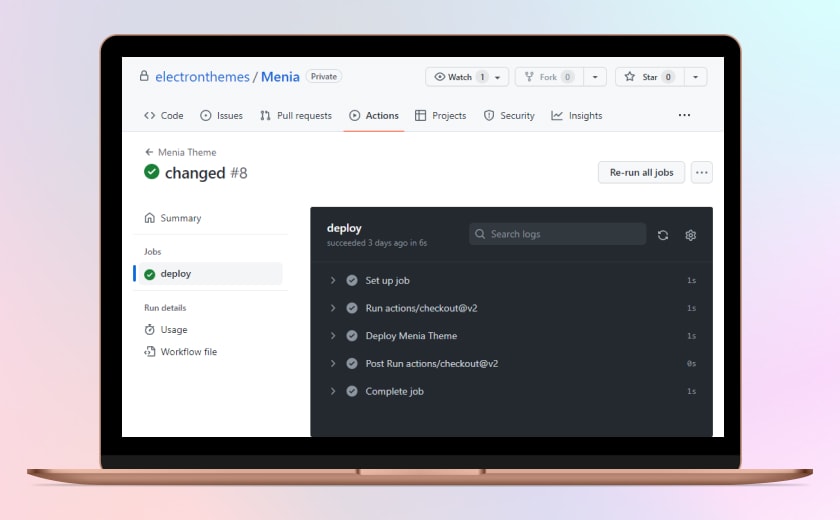 Speak in your language
Language is a vital part of human connection. This theme gives you Translation support for different languages. You can translate all the texts in your language.
Make contact with a much wider audience
Increase cultural awareness
Develops Global Relationships
Tested on
The theme has a great performance score, passing all relevant tests. it's also SEO friendly. We make sure you can focus on creating content for your audience.
Ghost Gscan – 100/100 points
Pingdom: 95
Gmetrix: 97
PageSpeed Insights: 97
W3 Validator — No errors or warnings to show
Credits of Content
Fonts – Roboto, Rubik
Photo – Unplash, Pixabay, Pixels
AWESOME SUPPORT
We have come with detailed documentation and dedicated support. Don't hesitate to reach out to our expert support team for any technical queries or assistance.
Quickly solve your issues with the help of experts
Fast and expert solutions to all your issues
Enjoy regular updates & bug fixes to stay on the web trend