Writter is a minimalist ghost theme crafted for influencers, blogger, author and infopreneurs. With a focus on crisp typography and unique styling, Analogue will highlight your content beautifully and communicate an authentic and high-quality brand to your readers.
Dark Light Variations
Writter supports dark and light mode for all users in any device. Anyone can choose either light mode or dark mode for the default system. We are showing Light mode by default first.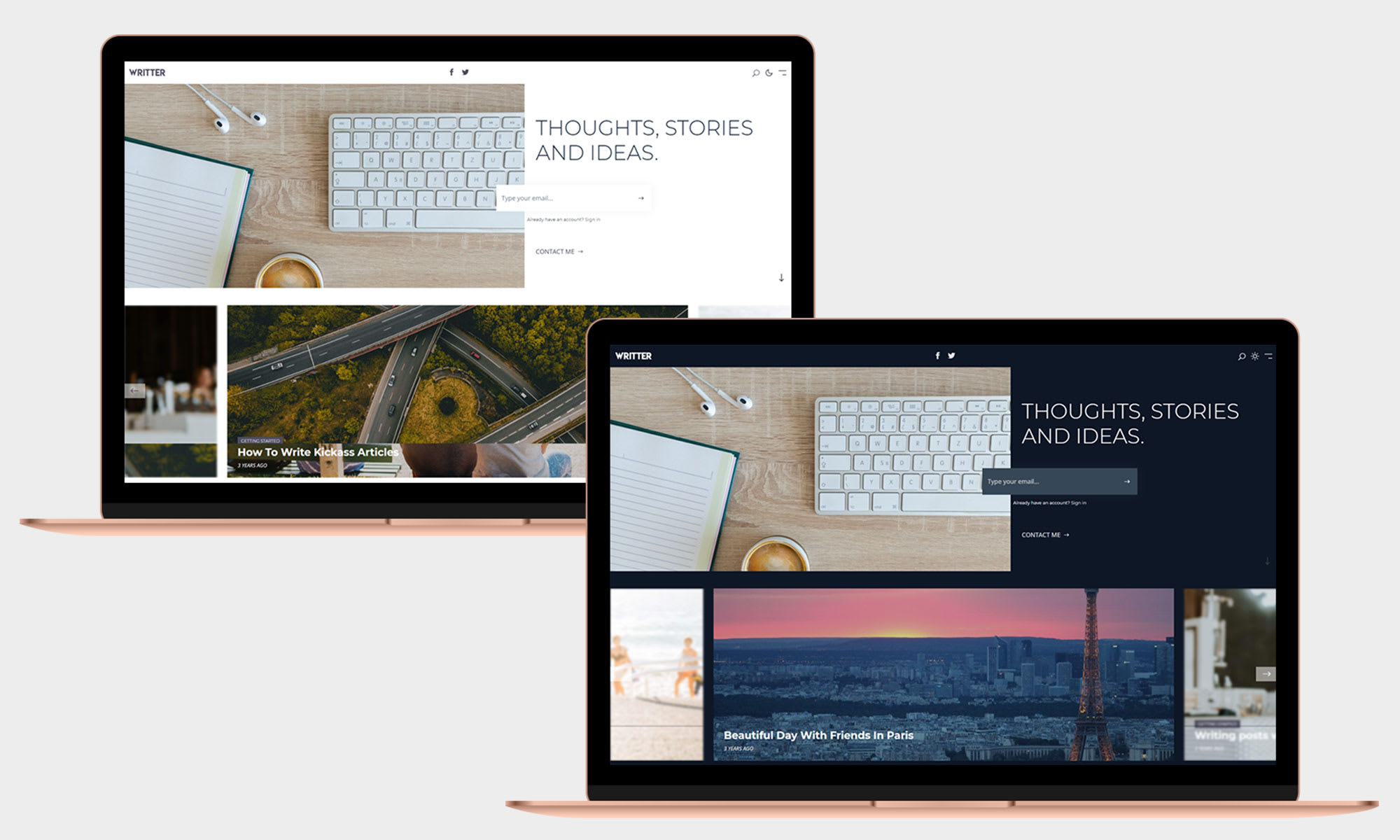 Folded Menu
Writter comes with an awesome right sidebar folded menu.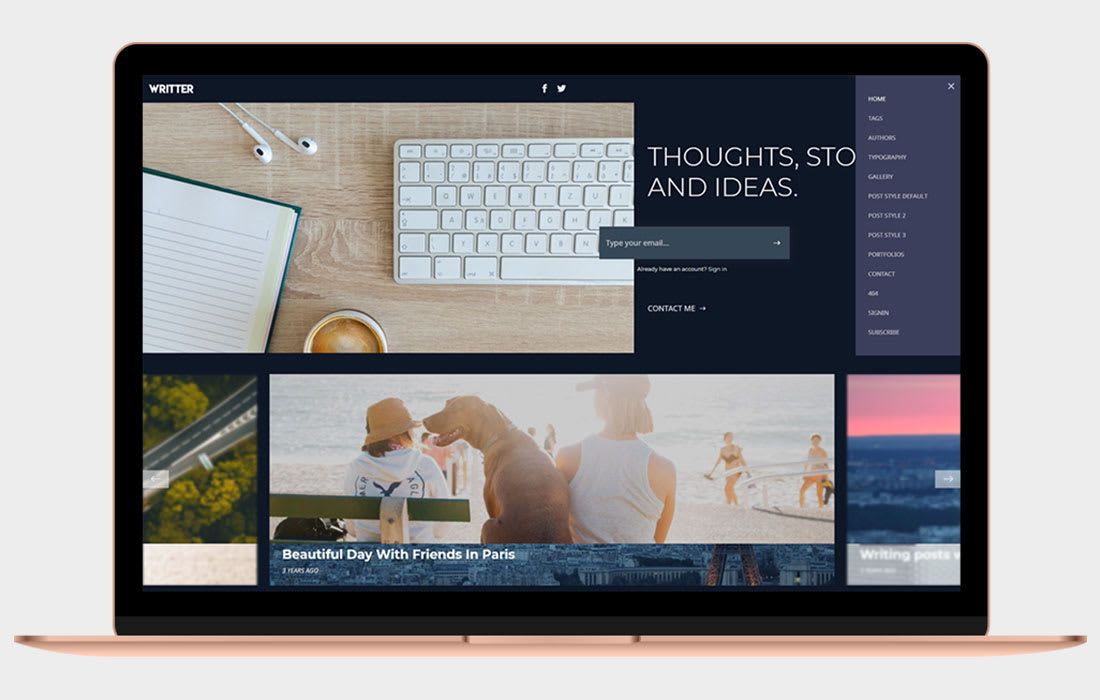 Slider
We have made fast loading awesome slider for your featured post.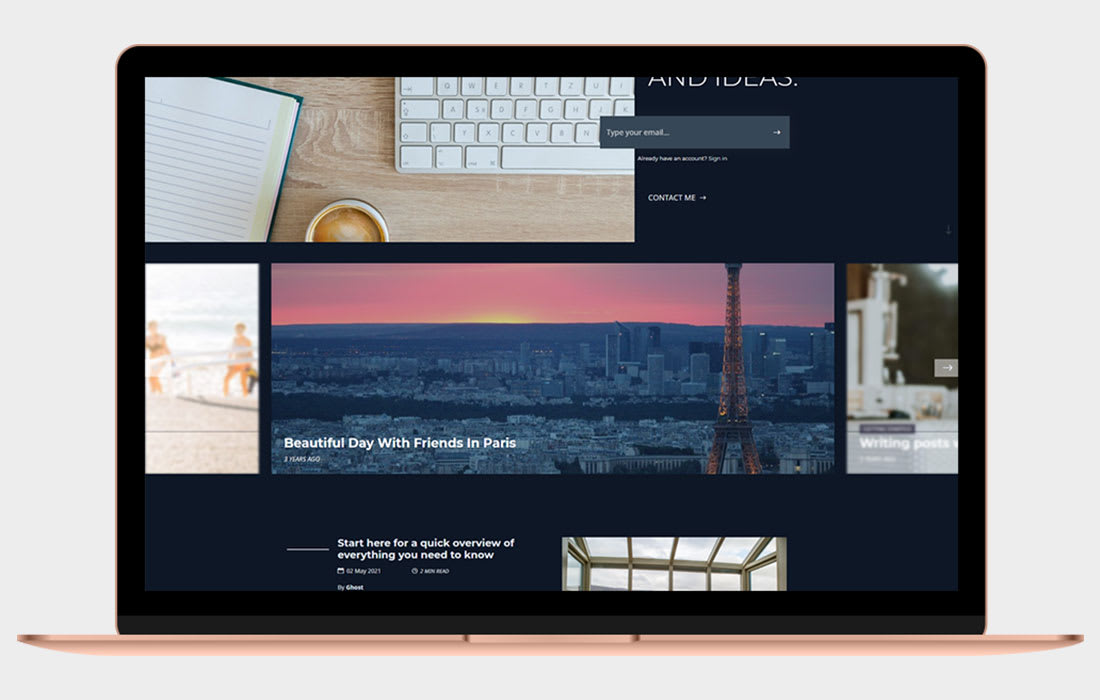 Pages & Post
Unique Post Feed Style
Writter comes with a unique post style that has numbering and also supports extra size features image and authors name with image also, actually that looks awesome.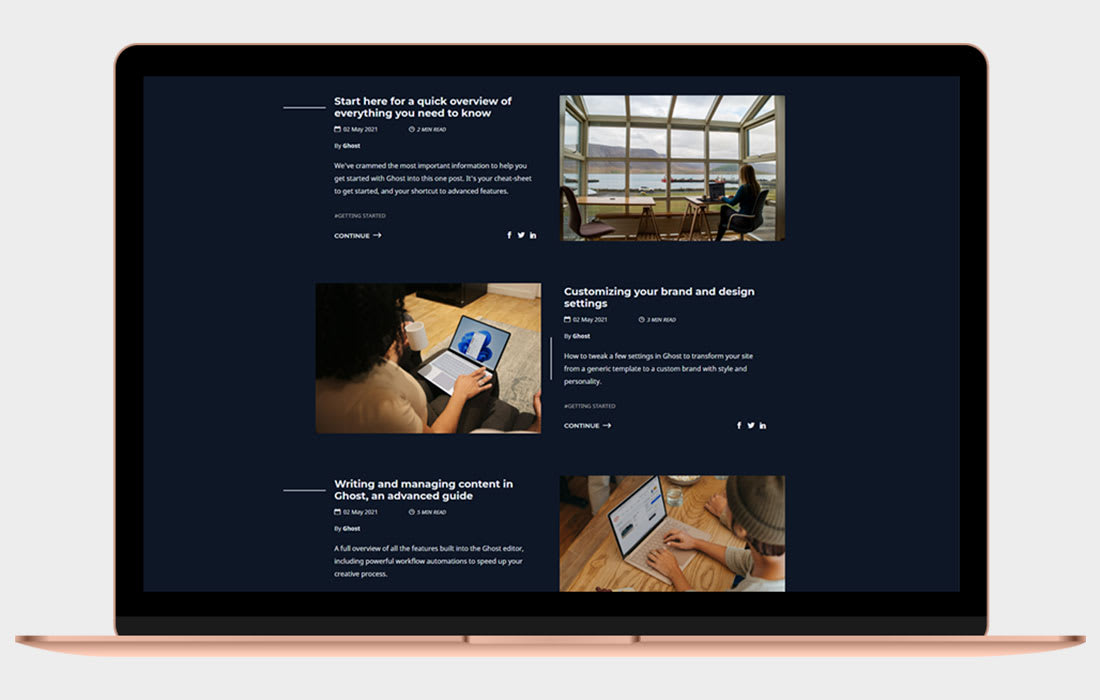 Membership & Subscription
Writter comes with Membership & Subscription features, so if you want you will be able to enable membership and subscription and distribute your content as you want to your site visitors. See Here.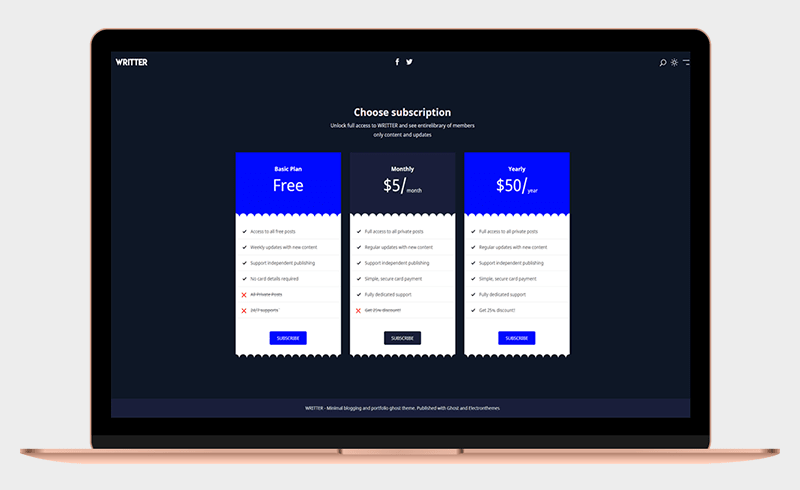 Account Settings
If a paid member on your site wants to change billing or want any change they will be able to do that easily. They can easily manage their membership from the account page. They will find all the information related to members to edit the card information and manage the cancellation of the subscription.
Custom sign-in and sign-up page
We has made a simple quiet design sign-in and Sign-up page!
Custom Post and Page Template
Writter comes with various custom templates for posts and pages. You will find 4 post templates and 7-page templates. Look below all the page and post templates:
Custom Tags Page
This page will show all the tags and post counts of your publications. Tags Page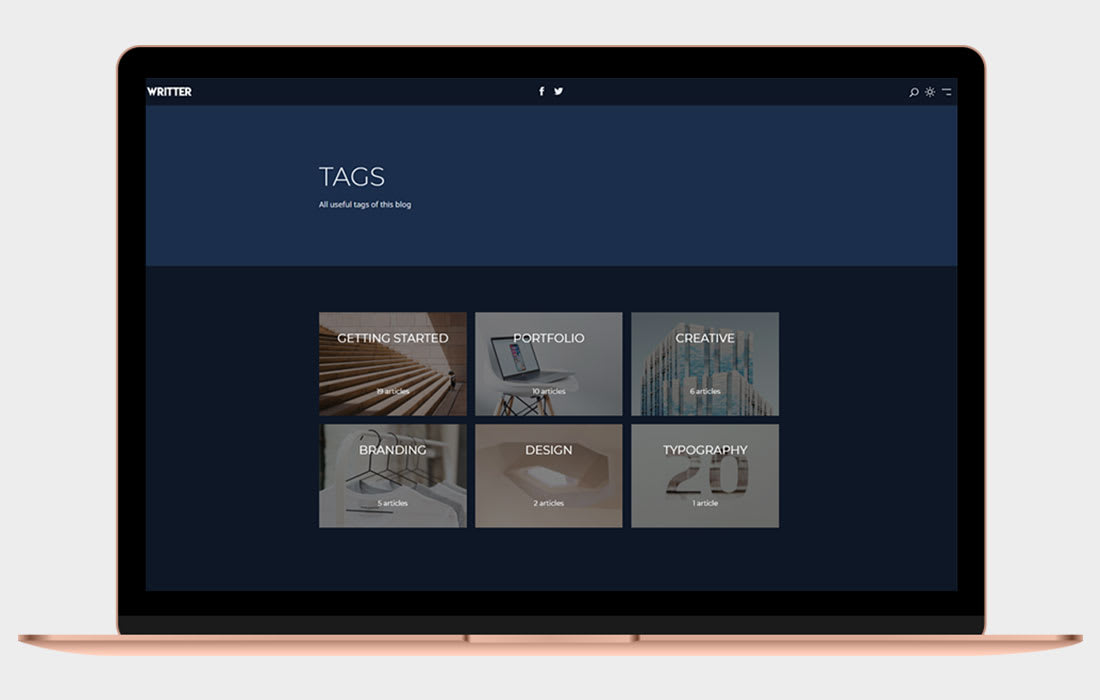 Single Tag Page
Writter comes with an eye-catching design single-tag page. In single tag page has tag name, post counting, and all the posts step by step.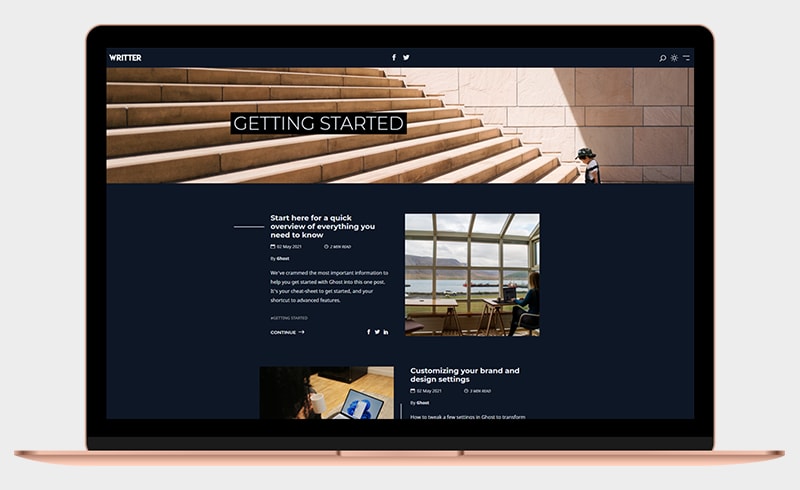 Custom Authors Page
This page will show all the authors with Bio and social profiles of your publications. Authors page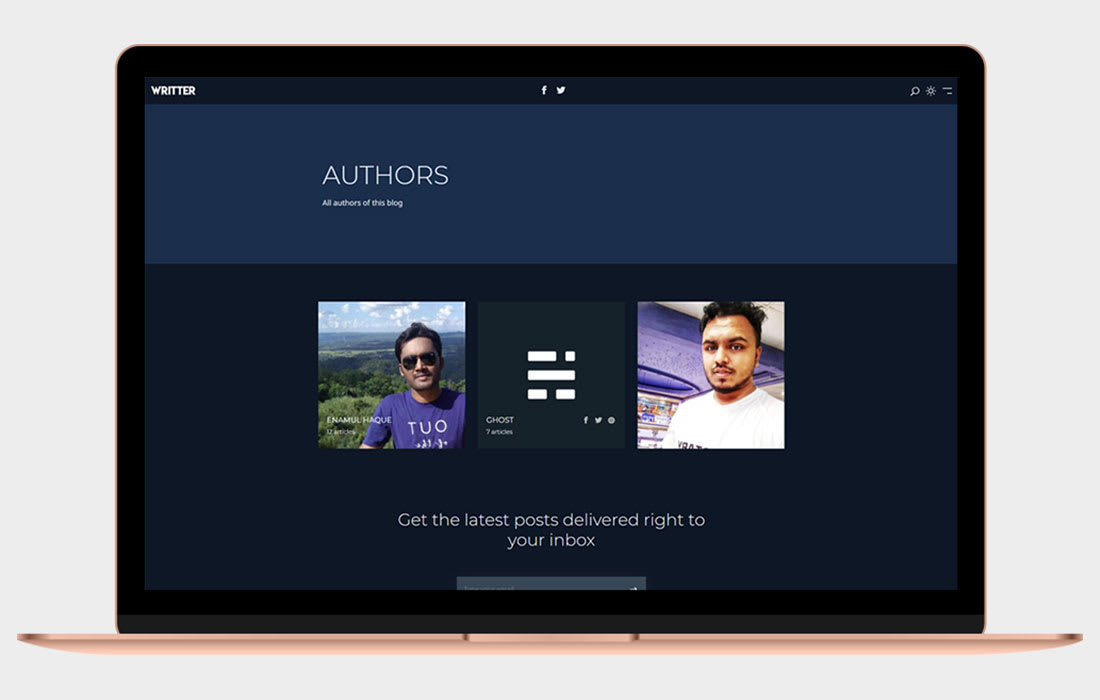 Single Author Page
Writter comes with an eye-catching design single-author page. In single author page has author image, name, bio, social profiles, post counting, and all the posts step by step.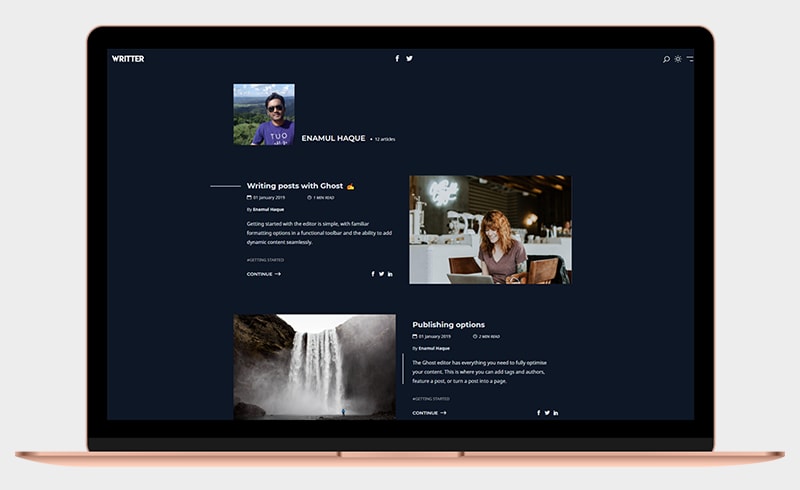 Custom Contact Page
Writter comes with an awesome contact page layout, there has an embedded google map and contact details with a contact form. If anyone wants to contact you, he can easily use the contact page.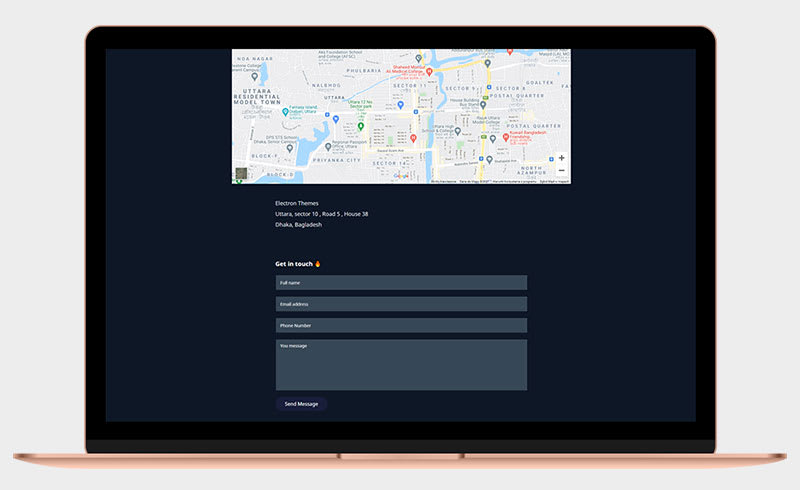 Post Access
Writter comes with 2 different categories of post access systems like Public, and Paid Members only. So you will be able to lock any post for paid members or unlock for free members:
Paid Member-only Post
Who will be your paid member on your site only they will be able to visit these types of posts.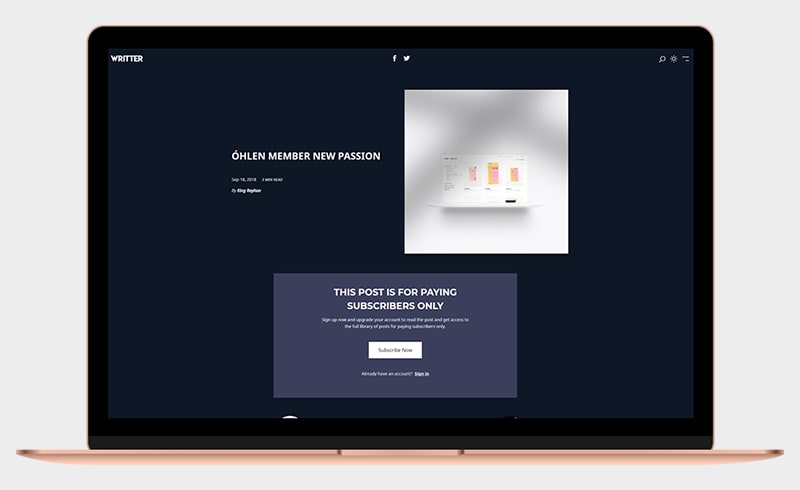 Find Your Article Faster
Writter shows real-time search results when you type your keyword. It generates post title and excerpt from Content API when start typing.

One-click Zoom in gallery
Writter comes with an awesome image zooming API, so when someone click on any image in the gallery then the image will expand within a few milliseconds. See here.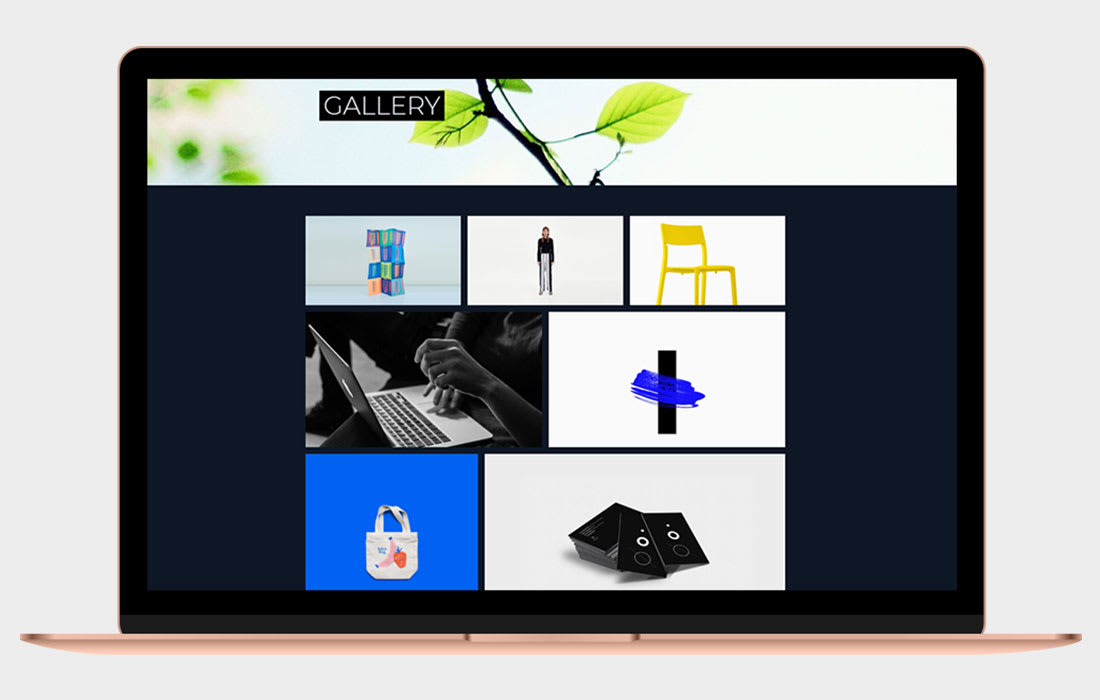 General Features
Features
Dark, Light and Auto Mode
Ghost 5.x Support
Responsive design
SEO friendly
Multiple blog layouts
Newsletter Subscription
Custom tag list page
Custom Author page
Contact page
Well Documentation
Ghost PRO support
Portfolio Custom page
Slide Navbar
Real-Time Search
Featured posts slider
3 Single Post Layout
404 error page
Paid post preview
Native comment support
Native search support
Layouts
Lots of blog layouts to choose from. All work with or without the featured slider and sidebar.
Featured posts
Grid posts
Full posts
Excerpt posts
Grid portfolio posts
Members & subscriptions
Pricing tables: Free, Monthly, Yearly
Pricing tables in custom account and membership page
Custom Call-to-Action
Sign-in, sign-up, subscribe and checkout notifications
Payment testing
Genuine card information cannot be used in test mode. Instead, use any of the following test card numbers.
Includes
Documentation and Theme files
Access to our help center and email support
Support
Friendly email support*
Access to our help center
Automatic theme updates