If you want to build a new website and you want to transfer your website from another CMS platform to the ghost CMS platform, then at first you'll need to choose an excellent ghost theme. The most difficult part of switching to Ghost from any other publishing platform, such as WordPress, is choosing the right theme. Because a website's performance depends on the user-friendly design and fast functionality of a theme, here we will discuss in detail what kind of ghost theme compatibility to choose to build an ideal website.
In addition, this is important, especially if you have a personal website. Considering that a personal blog is a platform where you are free to present your talents and open up more employment prospects. But if you can't pick a suitable topic, you can miss a great opportunity and end up being infamous. which is why choosing a nice theme for your personal website will help it be optimized.
There are thousands of choices available on the internet, so anyone may get confused and fail to choose the right ghost theme that suits their needs. Many people accidentally choose the wrong ghost theme selection and then wonder where they went wrong.
So, if you're in a similar situation, and can't understand how to choose the right responsive ghost themes for your website, you're in the right place. In this discussion, we will explain how to choose the best ghost themes for your expected website. All the best tips are listed below for you, so read them very carefully, then choose the best ghost themes for blogs or another purpose to make your website stand out.
Finding the Perfect Fit: A Guide to Selecting the Ideal Ghost Theme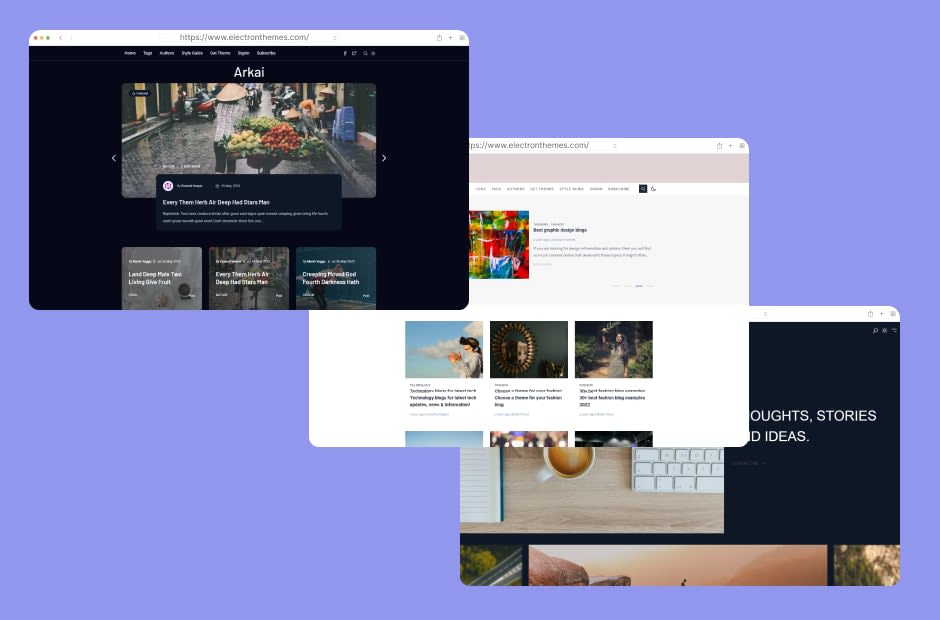 If you're looking for the perfect theme for your Ghost website, there are a few things you'll need to keep in mind.
Design
The design should be one of your top priorities when selecting a theme. If you want to start a blog, then you need to take time to browse the many different themes available and see which ones you like. It is important to keep in mind that a theme should match your brand. If you need help choosing or developing a custom theme we are here for you.
Pricing
Price is another important factor when you are choosing a theme. Consider your budget for perfect ghost theme features that can range in price from free to hundreds of dollars. If you're on a tight budget, there are plenty of free themes available. However, if you're willing to invest in a premium theme, you'll get access to more features and customization options.
Customization
When you're choosing a theme based on design and pricing, now it's time to think about customization of this theme to match your brand. You need to make sure your site loads quickly with better page load speed.
Unlocking Your Blog's Potential: Tips for Choosing the Perfect Ghost Theme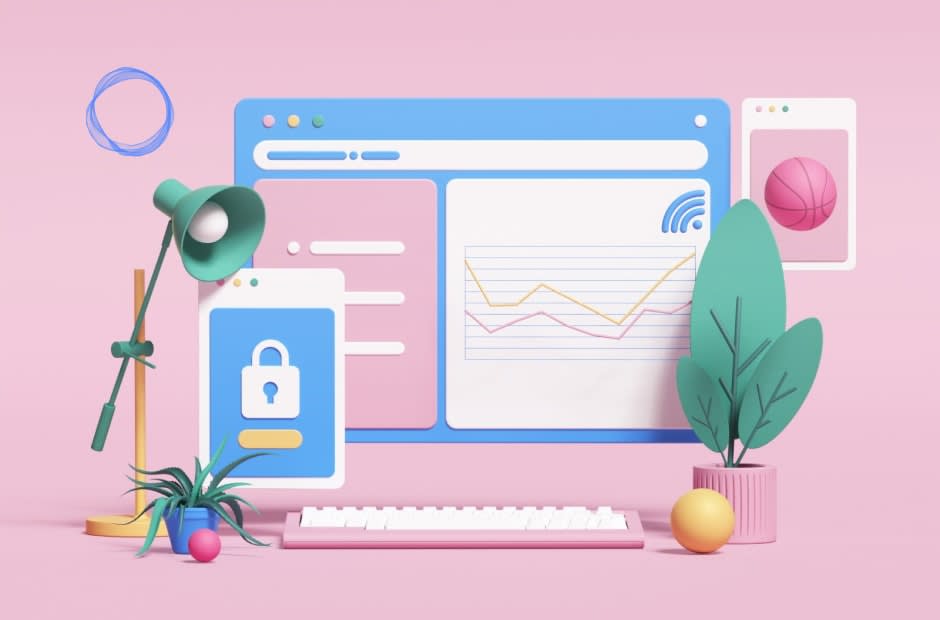 Choose a theme that fits your brand. Your blog's theme should be visually appealing and consistent with your brand identity. Consider the colors, fonts, and overall style of your website when choosing a theme.
Choose a theme that is easy to use: You should be able to easily customize the theme to your liking without having to write any code. Look for a theme that has a user-friendly interface and plenty of customization options.
Choose a theme that is mobile-friendly: More and more people are using their smartphones and tablets to access the internet. Make sure your blog's theme looks good and is easy to use on mobile devices.
Choose a theme that is well-supported: The theme provider should offer support for their themes in case you have any problems or want ghost theme design tips. Look for a theme provider that has a good reputation and offers quick and helpful support.
Choose a theme that is affordable: There are many great ghost themes available for free or at a low cost. Don't feel like you need to spend a lot of money to get a great theme.
With so many great Ghost themes available, you're sure to find the perfect one for your blog. By following these tips, you can choose a theme that will help you unlock your blog's potential.
Enhance Your Blog's Aesthetic: Selecting the Right Ghost Theme for Your Content
Are you looking to give your blog a visual makeover? Choosing the perfect ghost theme can enhance your blog's aesthetic and captivate your readers. Consider your blog's style and tone, focusing on typography and visual content support.
Look for customization options that allow you to personalize colors, backgrounds, and layouts. Ensure the theme is responsive and mobile-friendly to provide a seamless user experience. Don't forget about social media integration and built-in SEO features to boost engagement and visibility. Selecting the right Ghost theme will transform your blog into a visually appealing and engaging platform for your content.
By considering these factors, you'll be able to select the right Ghost theme that enhances your blog's aesthetic, aligns with your content, and provides an enjoyable reading experience for your audience.
Mastering the Art of Theme Selection: A Comprehensive Guide for Ghost Users
If you're a Ghost user aiming to master the art of theme selection, this comprehensive guide is here to help. Choosing the right Ghost theme is important for creating an impressive Ghost website. You should understand your website's purpose and define its style.
There are a few key factors to consider. First, you'll want to choose a theme that fits your brand and your target audience. Second, you'll want to make sure the theme is easy to use and customize. Finally, you'll want to choose a theme that is mobile-friendly and SEO-friendly. By following this guide, you'll gain the knowledge and confidence to select the perfect Ghost theme and create a stunning website.
FAQs
Do you have more questions about choosing the right ghost theme? We have answers to some frequently asked questions on the topic.
What factors should I consider when choosing a ghost theme for my blog?
When choosing a ghost theme for your blog, consider the following factors:
Design and Aesthetics
Responsiveness
Customization Options
Performance and Speed
SEO-Friendly Features
Support and Updates
User Reviews and Ratings
Price and Licensing
Can I customize a Ghost theme to match my branding?
Yes, you can customize a Ghost theme to match your branding. Ghost provides various customization options, allowing you to personalize colors, fonts, logos, backgrounds, and more. With these tools, you can create a cohesive and branded look for your blog that reflects your unique identity and style. You can also hire a developer for your ghost theme customization
Are there free Ghost themes available, or do I need to purchase one?
Yes, there are free Ghost themes available for use. Ghost offers a collection of free themes that you can find and install directly from the official Ghost Marketplace. However, there are also premium Ghost themes available for purchase from third-party developers, which often offer additional features, support, and customization options. The choice between free and premium themes depends on your specific needs and budget.
What are some popular ghost themes recommended by bloggers?
The popularity of Ghost themes can vary depending on individual preferences and specific blogging needs. Here are a few popular ghost themes that have been recommended by bloggers:
It's always recommended to explore the Ghost theme marketplace and demo different themes to find the one that best suits your unique blogging needs.
How can I ensure the chosen Ghost theme is compatible with my website?
Here is an expanded list of steps to ensure the chosen Ghost theme is compatible with your website:
Check theme requirements
Test in a local environment
Check for plugin compatibility
Verify responsive design
Analyze browser compatibility
Consider multilingual support
Evaluate performance
Seek user feedback
Contact theme developer
By following these steps, you can ensure that the chosen Ghost theme integrates smoothly with your website and aligns with your desired functionality and user experience.
Is it possible to switch to a different Ghost theme after starting my blog?
Yes, it is possible to switch to a different Ghost theme after starting your blog. Ghost allows you to change your theme at any time, giving you the flexibility to experiment with different designs and layouts.
To switch to a new theme, you can follow these steps:
Access the Ghost admin panel
Browse available themes
Install and activate the new theme
Customize the new theme (optional)
It's important to note that switching themes may affect your website's appearance and layout. You may need to adjust and optimize your content to fit the new theme's structure. By following these steps, you can switch to a different Ghost theme and give your blog a fresh new look while retaining your existing content and settings.
Can I modify the layout and design of a ghost theme to suit my preferences?
Yes, you can modify the layout and design of a Ghost theme to suit your preferences. Ghost provides several customization options that allow you to personalize the appearance of your theme. You can utilize custom CSS to override or modify existing styles and adjust fonts, colors, and margins.
How important is the aesthetic appeal of a ghost theme to attracting readers?
The aesthetic appeal of a Ghost theme is important for attracting readers. When people first visit your blog, they will be drawn to the first thing they see, which is the theme. If the theme is visually appealing and easy to use, they are more likely to stick around and read your content.
Final thought
Remember, selecting a Ghost theme is an important decision, but it's not permanent. You can always switch themes in the future if needed. Prioritize your website's goals, design preferences, and user experience to find the right Ghost theme that sets the foundation for a successful website.
You May Like!