Welcome to our comprehensive guide to building your Ghost website! In today's digital age, having a captivating and functional website is essential for individuals and businesses alike. Ghost themes are an essential part of the Ghost publishing platform, allowing users to customize their websites and blogs with ease. With a wide range of themes available, both free and premium, it can be overwhelming to choose the right one for your needs. Whether you're a blogger, a writer, or a creative professional, this basic guide will walk you through the process of creating your very own Ghost website from scratch. Get ready to unleash your creativity and establish a powerful online presence. Please don't miss out on this blog. By following these steps, you can build your ghost website very easily. Let's dive in and discover the key steps to bringing your ghost website to life!
Use Your Custom Domain
You can create your website on ghost.org in two ways:
Getting a subdomain from Ghost: This is not recommended for any blogger, writer, or publisher because it will highly affect your search engine ranking. A subdomain looks like myblog.ghost.org. This is a very unprofessional way to make your own blog.
Your Own Custom Domain: Example of owning a custom domain like mydomain.com. It's highly recommended and is a very professional way to make your own blog, magazine, news site, or personal portfolio website. Getting a custom domain could help you get ranked easily in search results.
Setting Up Your Ghost Website
Choose a Hosting Provider: Start by selecting a hosting provider that supports Ghost. Popular options include Ghost (Pro), DigitalOcean, and others.
Install Ghost: Follow the hosting provider's instructions to install Ghost on your chosen server. This typically involves creating an account, selecting a plan, and launching a new Ghost instance.
Install Ghost Locally (Optional): If you want to save time and effort during theme customization, then install Ghost locally on your computer. This allows you to make changes and preview them without having to upload the theme to your live site each time.
Choose the Right Theme for Your Needs
Before diving into customization, it's crucial to select a theme that aligns with your goals and preferences. Consider design, layout, and functionality factors when browsing through the Ghost theme marketplace or other sources. Remember that premium themes often offer more features and better support than free ones, so weigh the benefits against your budget. After choosing a theme you need to download it on your computer.
Install Your Ghost themes
To install a ghost theme first, you should access your ghost admin panel. Go to the design settings, Settings > Design then click on Upload the theme and choose a theme from your computer. After the installation is complete, you need to activate the theme.
Customize the theme with Match Your Brand
Customizing your theme allows you to align it with your brand identity. By incorporating your logo, choosing colors that match your brand palette, and selecting fonts that reflect your style, you create a cohesive visual representation of your brand across your website. Ghost CMS provides a straightforward way to customize these aspects through the Ghost Admin Panel. Experiment with different combinations to achieve the desired look and feel.
Utilize Ghost's Built-in Helpers to Integrate other features
Ghost provides a variety of built-in helpers that can simplify your theme development process. These helpers allow you to output data, control flow, translate text, paginate content, and more. Familiarize yourself with the available helpers in the Ghost documentation to make the most of these powerful tools.
Configuring Website Settings
Set Up General Settings: Customize your website's title, logo, description, and other general settings to reflect your brand identity.
Configure Navigation Menus: Create and manage navigation menus to ensure smooth navigation across your website. Include links to important pages, categories, and external resources if necessary.
Configure Social Media Integration: Connect your social media accounts to your Ghost website to enable easy sharing and improve your online presence.
Create Compelling Content
Content is king for your website. If you are a blogger, publisher, or anything else, you need to create niche-based content and publish it on your site. Craft high-quality and engaging content that resonates with your target audience.
Define Your Content Strategy: Determine the purpose and focus of your website. Decide on the types of content you'll be creating, whether it's blog posts, articles, portfolios, or a combination.
Create Pages and Posts: Use Ghost's intuitive editor to create and publish your content. Take advantage of features like Markdown, image embedding, and SEO optimization to enhance your articles.
Organize Content with Tags and Categories: Categorize your content using tags and categories to improve navigation and help visitors find relevant information easily.
Implement SEO Best Practices
After completing all the steps, you should concentrate on your website's SEO performance. SEO is the most important part of growing your website. SEO helps improve your website's visibility on search engine results pages (SERPs). Implementing SEO on your Ghost website can help you increase visibility, attract targeted traffic, improve the user experience, and achieve your website's goals more effectively. It is a valuable strategy to optimize your website for search engines and reach a wider audience.
Engaging with Your Audience
Enable Comments: Allow readers to engage with your content by enabling comments on your blog posts. Choose a commenting system like Disqus or Ghost's native commenting.
Add Subscription Options: Offer visitors the ability to subscribe to your website through RSS feeds or newsletters to stay updated with your latest content.
Integrate Analytics: Monitor your website's performance using Google Analytics tools. Gain insights into visitor behavior, popular content, and referral sources.
Check Website Loading Performance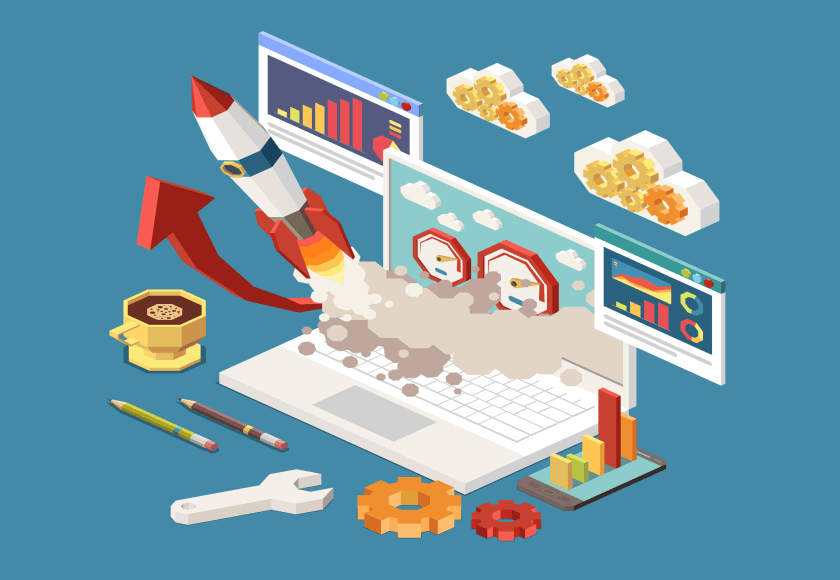 Ensure your website loads quickly. Optimize your Ghost theme for better performance. Compress and optimize images, and leverage caching techniques to ensure faster page load times. Fast-loading websites contribute to a better user experience and improved SEO.
Test Your Theme Thoroughly
Before making your theme live, thoroughly test it across different browsers and devices to ensure compatibility and responsiveness. Check for any layout issues, broken links, or formatting problems.
Make Money Through a Ghost Blog Website
After building your ghost website on the ghost CMS, you can start creating content and writing every single day on your blog. It's time to up your game and start monetizing your content. Don't worry if you're unsure how to do it; we've got you covered. After all, you've put in the hard work of creating quality content for two or three months, and now it's time to reap the rewards. With smart monetization strategies, you can cover the cost of hosting and even make a profit from your writing.
1. Through Getting Paid Readers
One competitive advantage of using Ghost over other hosting or content management systems is that it gives you the option to directly monetize your content by letting your most loyal readers pay you by reading your articles that are only for paid members.
2. Through running Google AdSense ads
This is what almost everyone knows about making money from their blog. You can start a blog and monetize it through Google AdSense. Ghost does allow you to add ads to your website.
3. Through affiliate marketing
Affiliate marketing pays a higher commission Click-bank can help you to make money when someone buys a product or service through your referral link.
Backup Your Theme and Content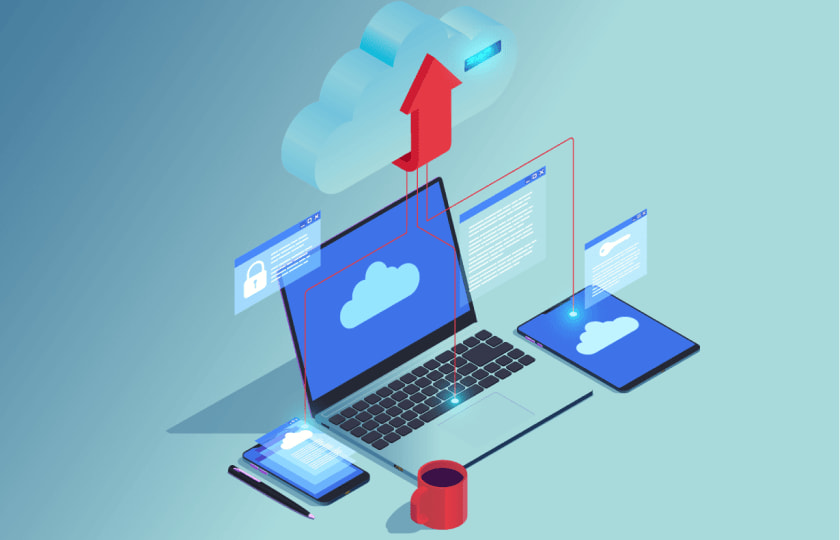 Regularly back up your theme files and content to prevent any potential data loss. This ensures that you have a restore point in case of accidental deletions or issues during customization.
Stay up to date
Keep track of updates and new releases from the Ghost team. Regularly update your Ghost CMS and themes to benefit from bug fixes, security patches, and new features. Stay connected with the Ghost community to learn about the latest developments and best practices.
FAQs
Do you have any questions about perfectly using a ghost theme? We have answers to some frequently asked questions on the topic.
How do I edit my Ghost theme files?
To edit your theme files, download a copy of the theme from the Settings > Design area in the Ghost dashboard. Unzip the theme locally and edit the files using an HTML editor. Refer to the Ghost theme developer documentation for guidance.
What are the benefits of customizing a Ghost theme?
Customizing a Ghost theme allows you to turn your blog into an entire website, gain complete design control, and create a unique site that reflects your vision. Additionally, Ghost themes are easy to install and set up, making the customization process accessible to users of all skill levels.
Can I switch to a different Ghost theme without losing my content?
Yes, you can switch to a different Ghost theme without losing your content. Ghost CMS separates the content from the design, allowing you to change themes while preserving your existing content.
Conclusion
In conclusion, I hope these guidelines help you get the most out of your Ghost theme building your Ghost website is an opportunity to express your creativity and share your ideas with the world. By following these basic steps, you can create a stunning website that reflects your brand. By choosing the right theme, customizing it to your needs, optimizing your website, and testing it thoroughly, you can create a website that looks great, loads quickly, and provides an excellent user experience. Remember to regularly update your content, engage with your audience, and explore.
You May Like!