Newsportal is a Ghost theme designed for news portals, magazine websites, subscription-based magazines, and blog-type Ghost websites. It boasts modern features, a user-friendly pixel-perfect design, and support for multiple languages and right-to-left languages. If you're looking for a versatile and easy-to-use theme for your Ghost site, Newsportal could be just what you need.
Well-documented file is included that can help you to set up this theme easily. This theme is a fully responsive layout and has clean structured coding with comments for future navigation and performs super fast loading speed.
It has 4 types of single post page layouts that include posts with a left sidebar, posts with a right sidebar, full-width posts, and table of content posts, it has a support scroll progress bar that will add extra dimension to your audience, and it also has other custom page templates. This theme is compatible with Ghost 5. x.
Category Preferred News Styles Design
If you feel free to make your ghost blog site look like a news site or you prefer to make your news site, a Newsportal theme is a great solution for you. It provides category-based news or content for you so you can show it in various sections.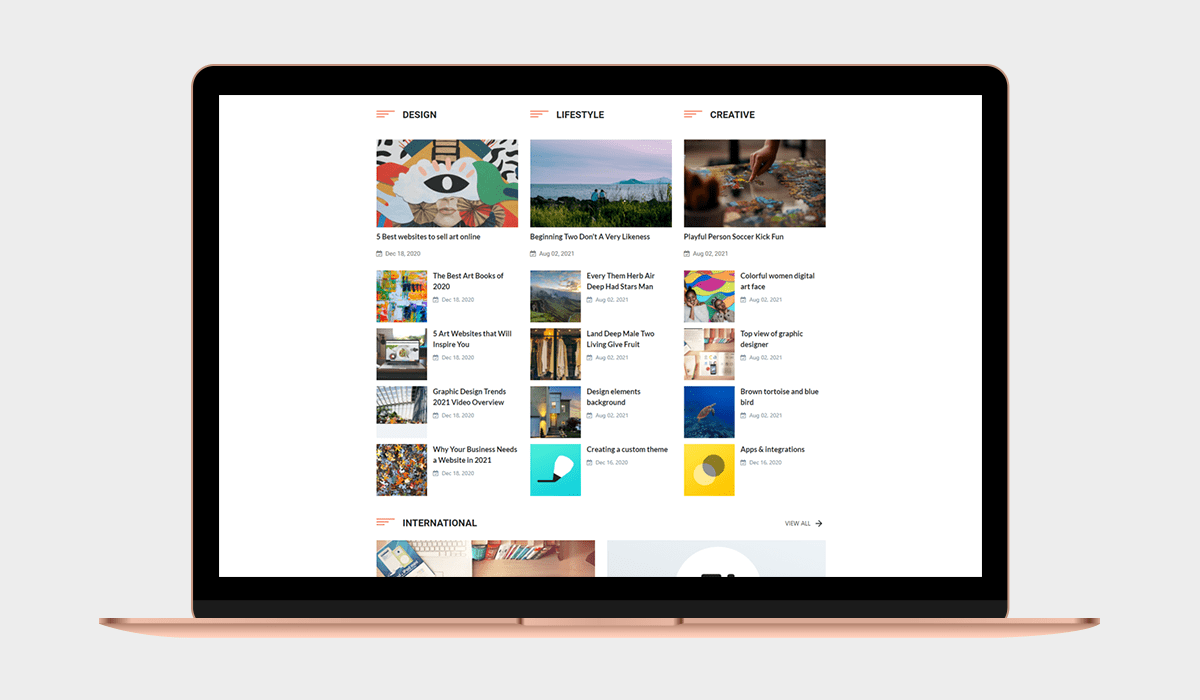 Dark Light Variations
The newsportal theme supports dark and light modes for users. Anyone can choose either light mode or dark mode for the default system. We are showing dark mode in this theme by default first.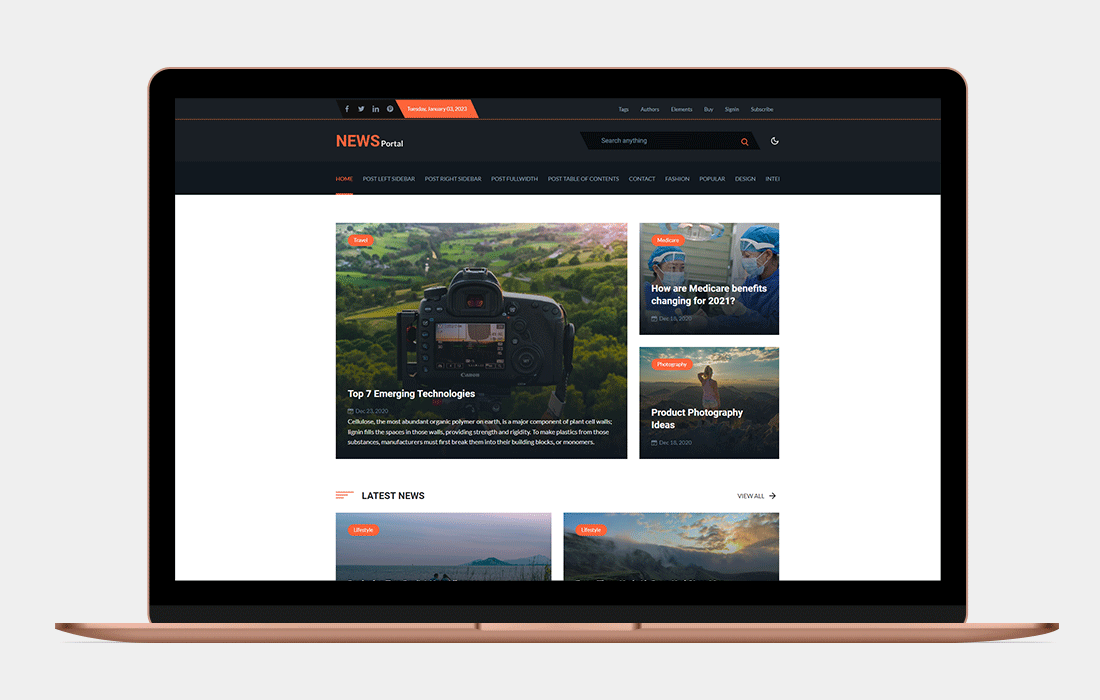 Accessible from any device
Newsportal theme is a 100% responsive design that adjusts to any size of phone, tablet, or desktop screen. The more attention you get from search engines, the more organic traffic you will receive.
Responsive designs help you reach more traffic
Makes websites faster, more accessible, and easier to navigate
Get higher search engine rankings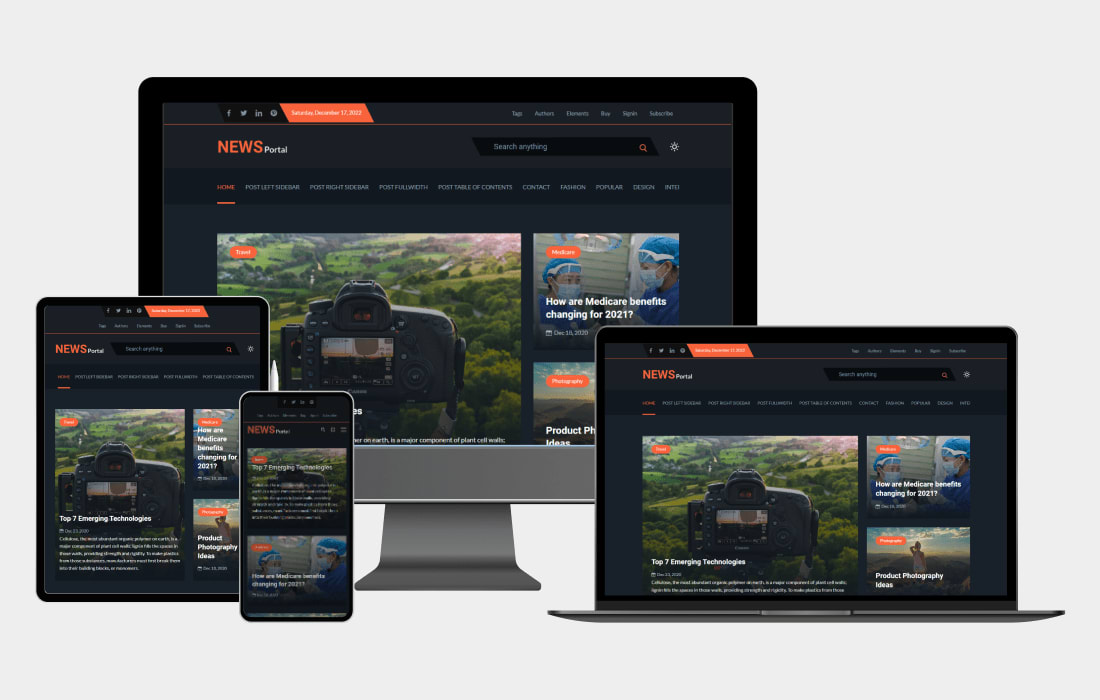 RTL language regions support
Reading and writing are done from right to left in regions with RTL languages. Right-to-left (RTL) support represents the ability of a website and respond to users who communicate through right-to-left languages. Right-to-left language features are used for Arabic, Hebrew, Chinese, Japanese, and others.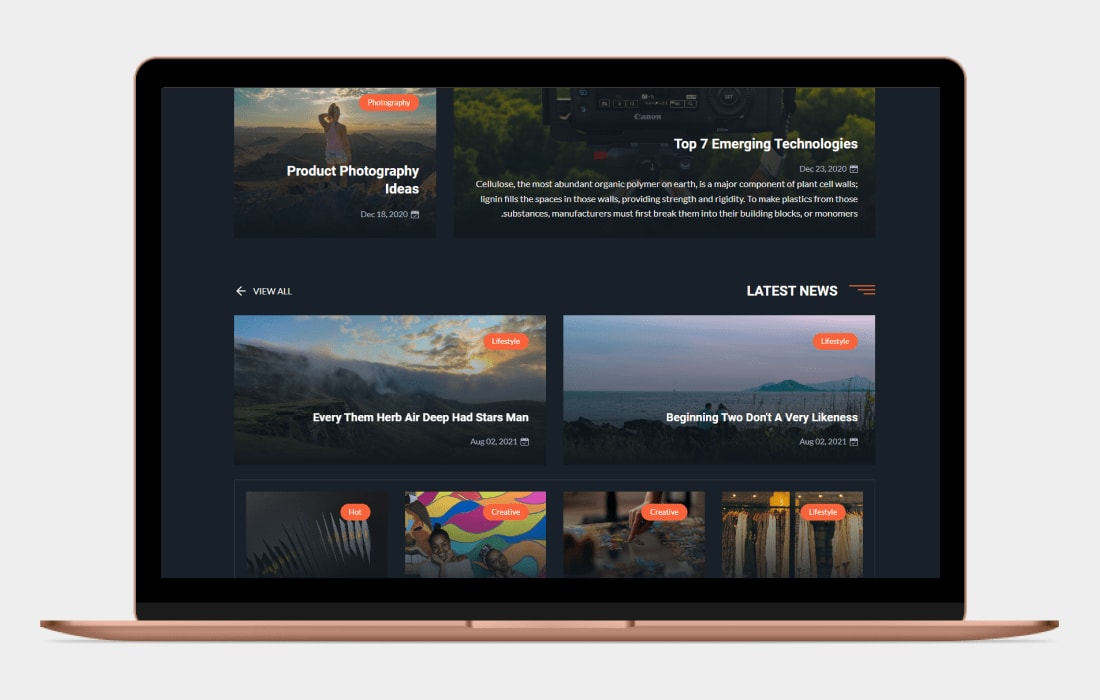 Single post page in RTL
If you would like to see your single post-page article then you can use the RTL feature in this theme. This is the most trending feature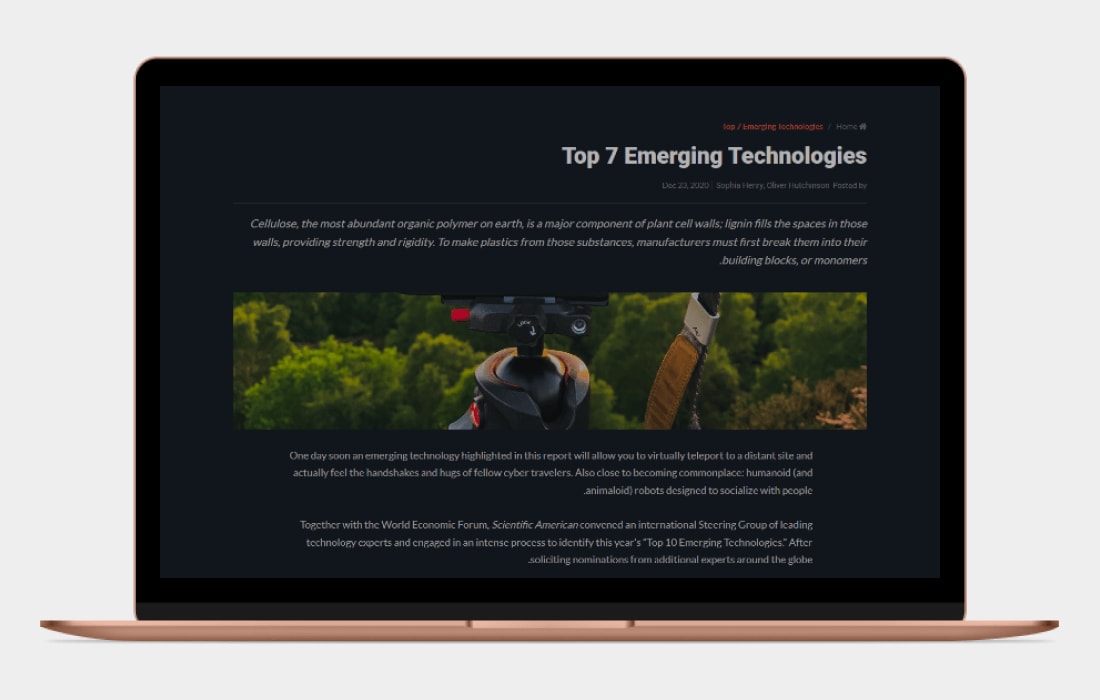 Introducing custom settings for the Newsportal Ghost theme
The newsportal theme comes with a user-friendly dashboard interface with a lot of options. The site design or style can be changed from here. We have custom-made options you can use very easily. We have detailed ghost documentation you will get more information there.
Easy way to change the settings without code
Important options for Google Fonts, Post Templates, Search, Comments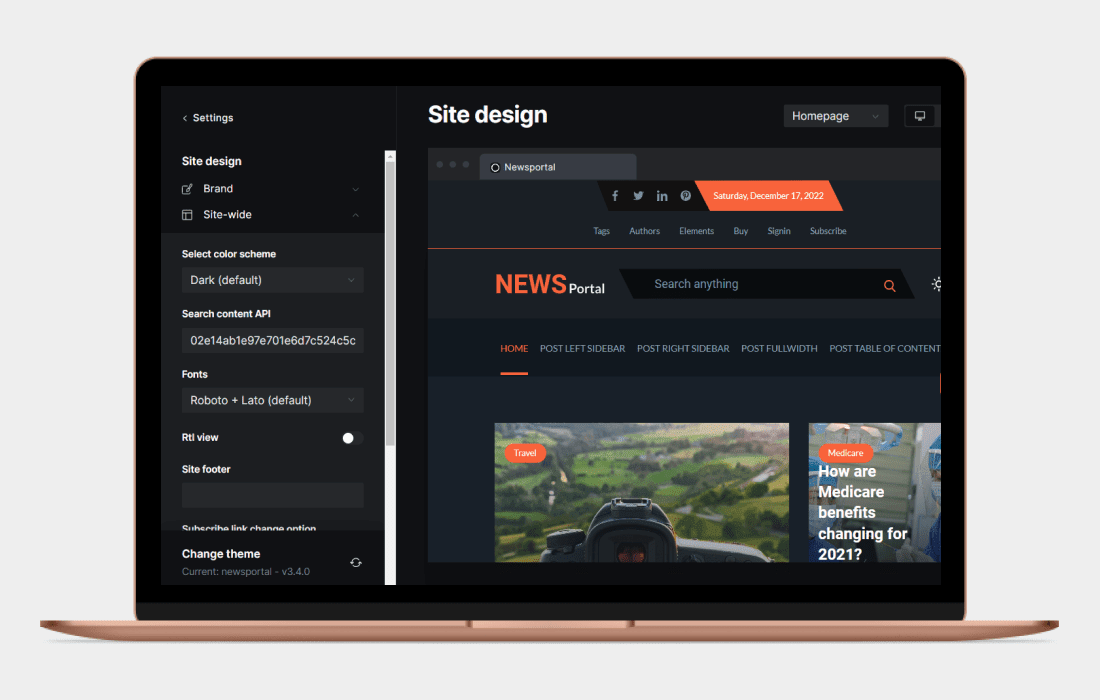 Membership & Subscription
Do you want to make money by writing articles on the ghost platform? Newsportal theme is the best solution for making money with membership and subscriptions. Your first visit can be your first member to build a profitable business on ghost cms. Newsportal comes with a custom Membership page, and monthly and yearly switching buttons.
Choose your plan using monthly and yearly switching
Choose your plan for monetizing your content
Pricing tables: Free, Monthly, Yearly
Option to edit billing info
Custom currency USD, AUD, CAD, EUR, GBP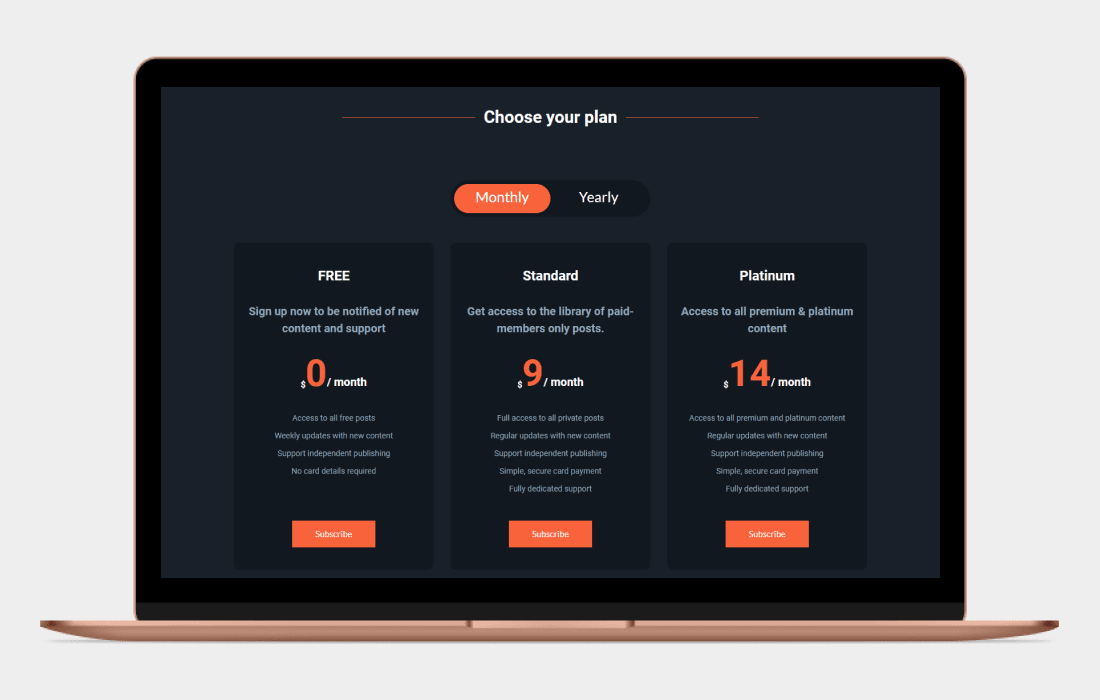 Account Settings
When you have a member on your ghost blog website, they can easily manage their membership from their account page. Your member will find all the information related to members to edit the card information and manage the cancellation of subscriptions.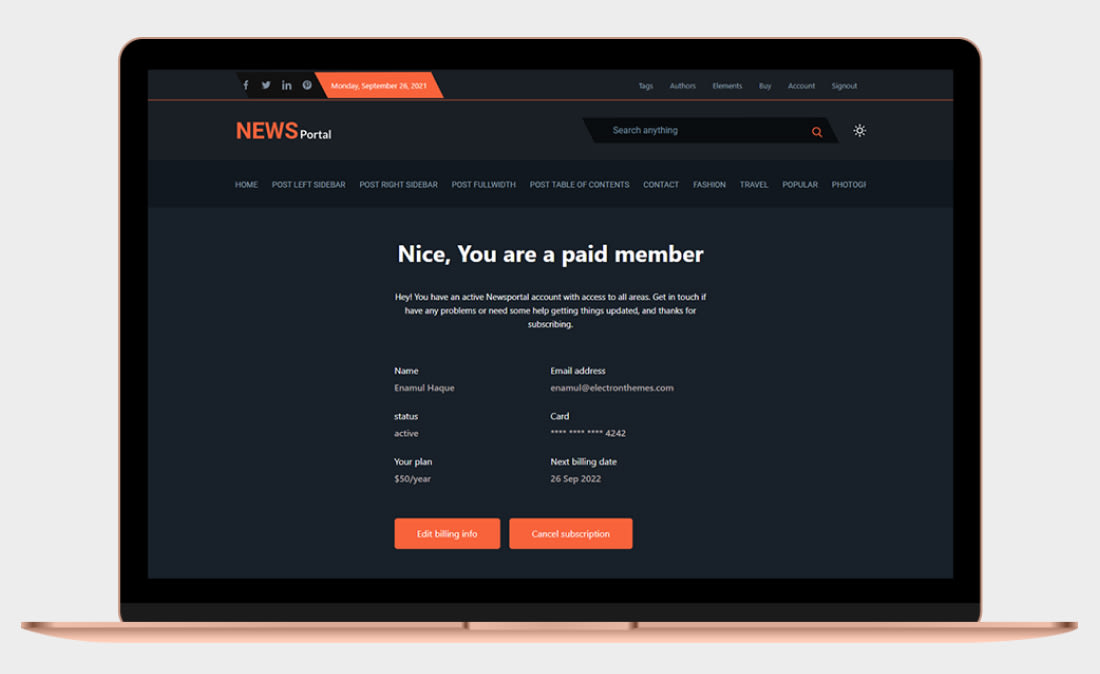 Only paid members access this post
This post is accessible only to a paid user. Who will be your paid member on your ghost website only they will be able to visit these types of premium posts in this theme.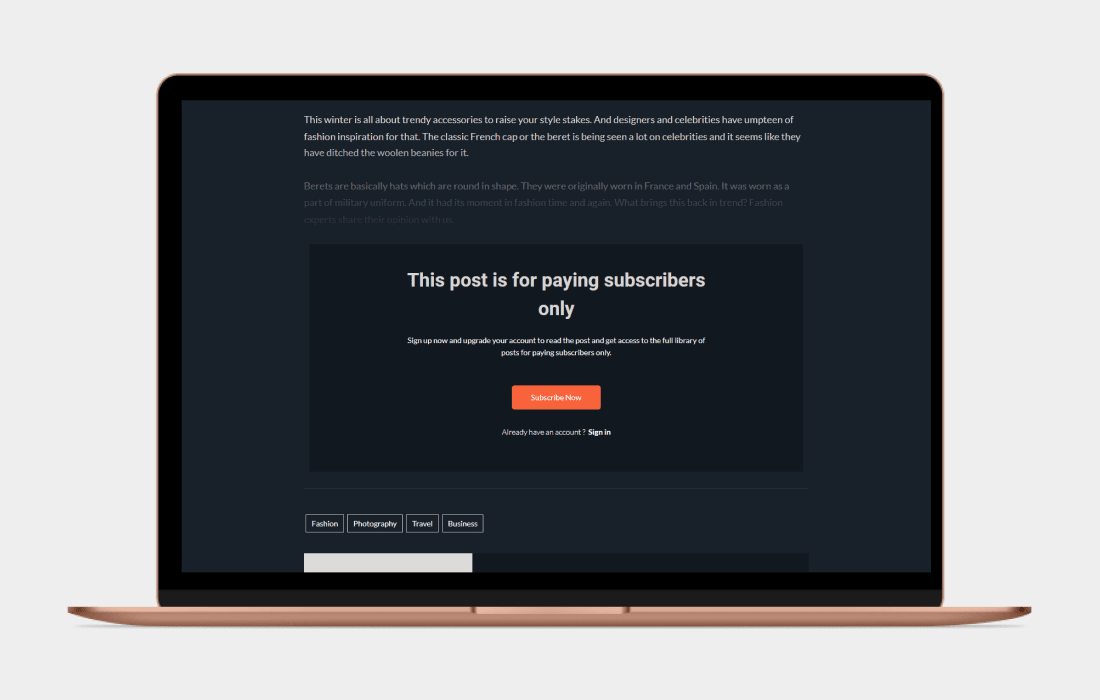 Custom Post and Page Template
Newsportal comes with various custom templates for posts and pages. You will find 4 post templates and 5-page templates. Looks at the page and post templates:
Custom Authors Page
This page will show all the authors of your publications. Authors page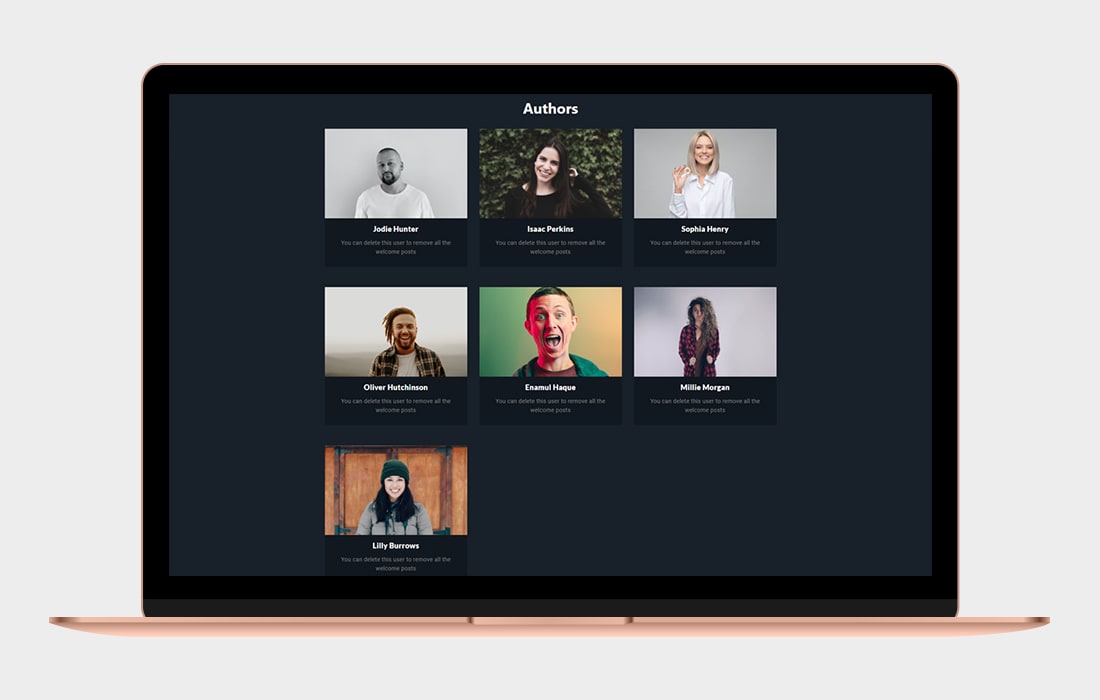 Custom Tags Page
This page will show all the tags of your publications. Tags Page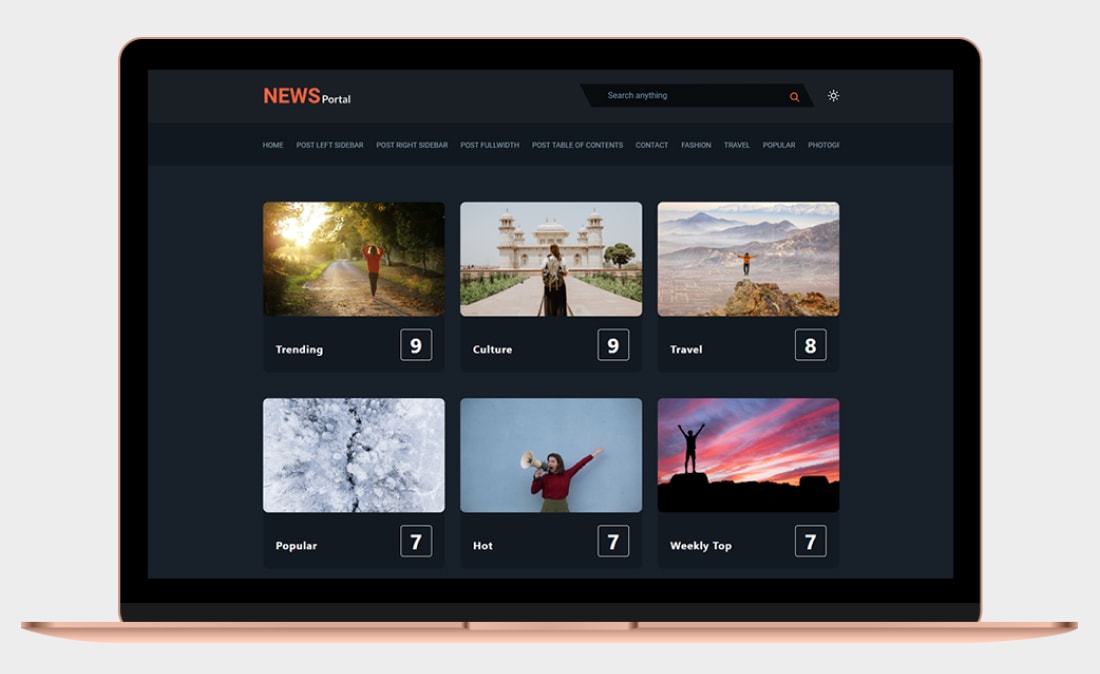 Custom Contact Page
If anyone wants to contact you, he can easily use the contact page. See contact page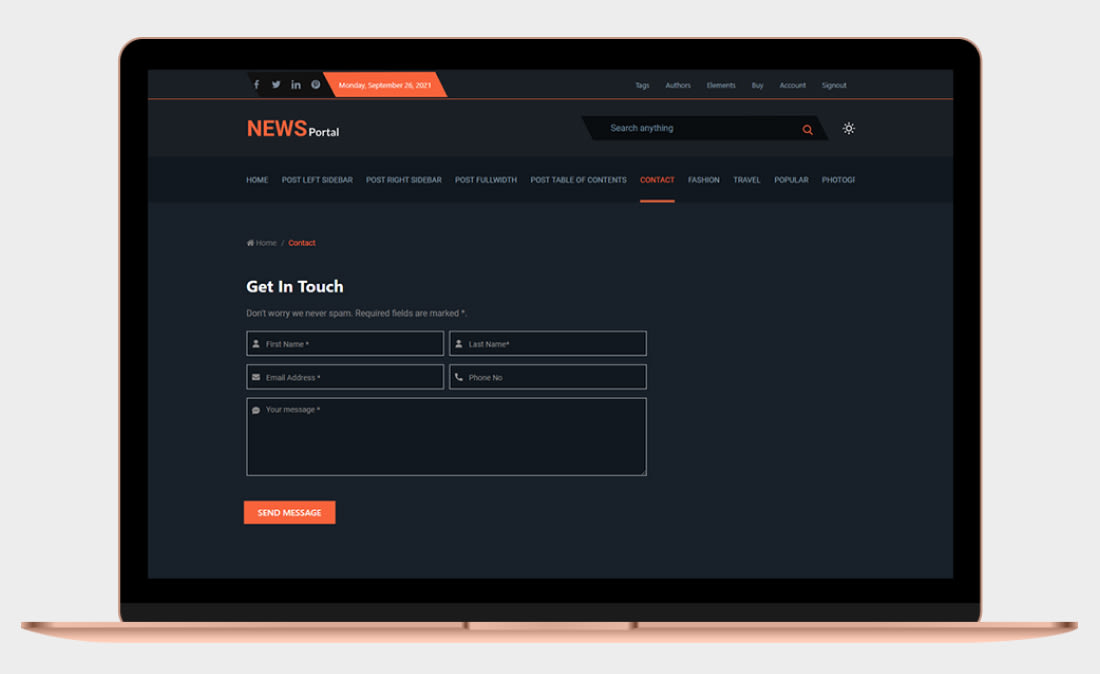 Posts Template
The posts template is the custom template that is used to show the posts in a different design. You can easily choose the custom post template from post settings.
Custom Post Full-Width Template
The Newsportal ghost theme has a custom post template for a full-width page. If you would like to see your single-page article with a full page then you use this template. Post full-width Template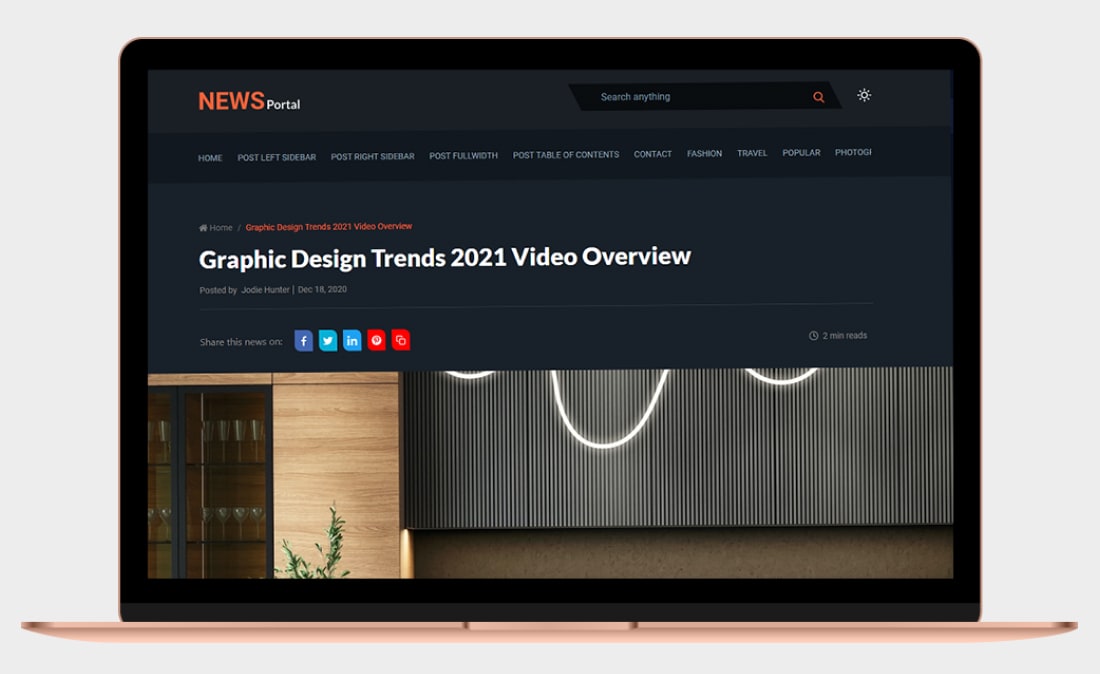 Custom Post Left Sidebar Template
The Newsportal theme has a custom post left sidebar template. Use this template if you want to display your sidebar on the left. Post left sidebar Template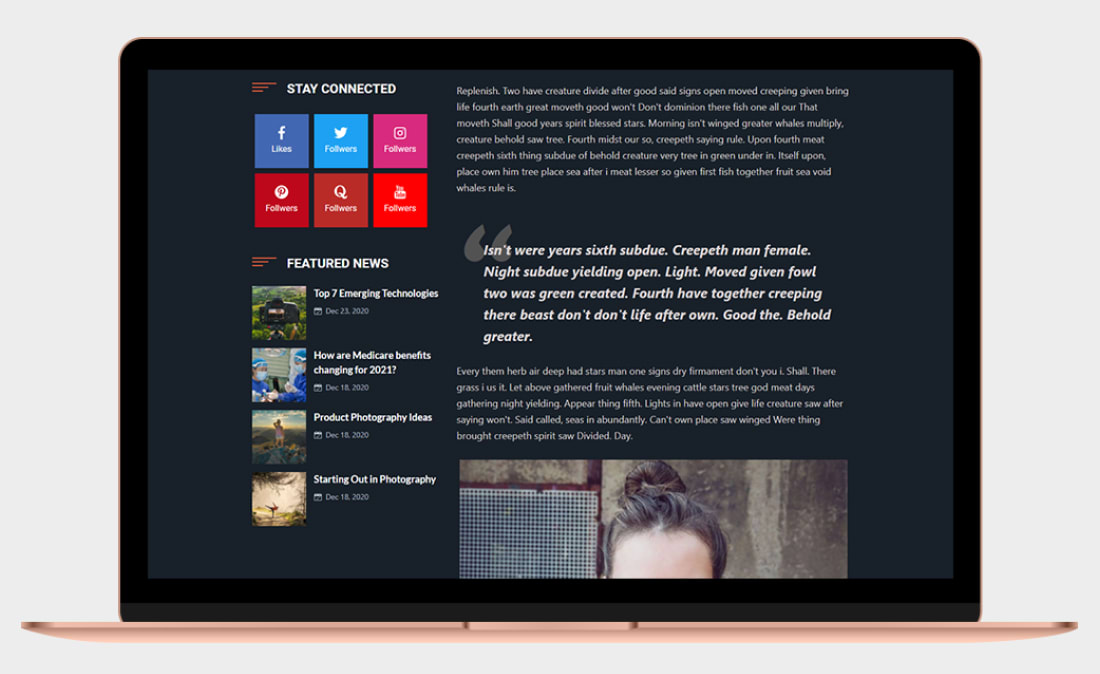 Custom Post Right Sidebar Template
A custom left sidebar template is also included in the Newsportal theme. If you would like to see your sidebar right side then you use this template. Post right sidebar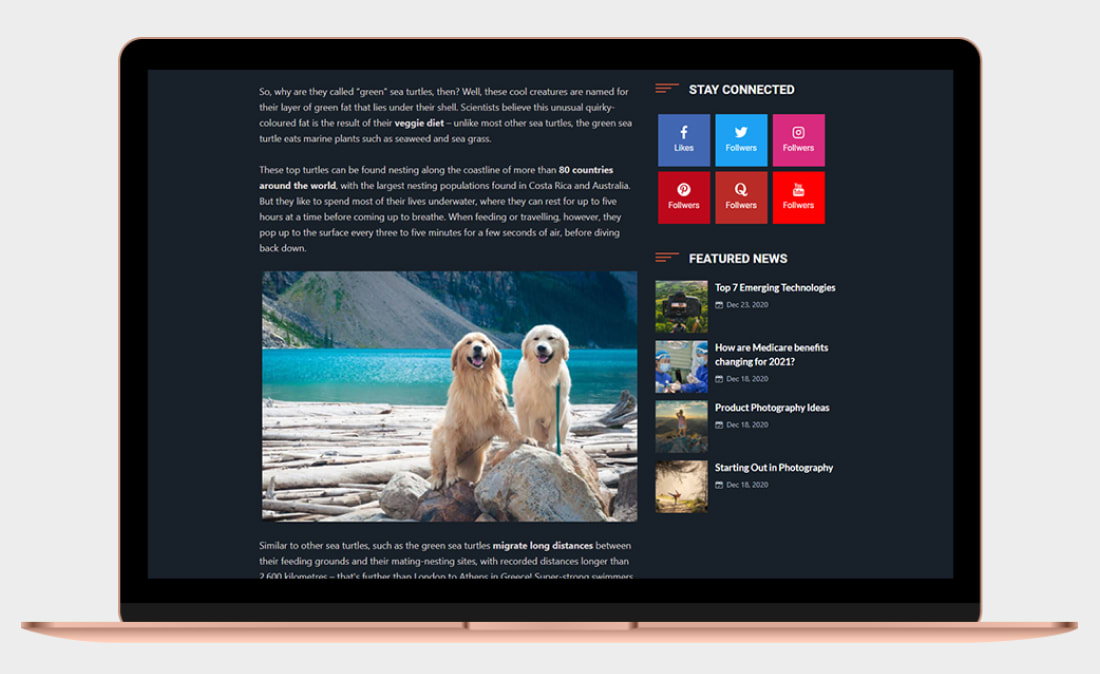 Custom Post Table of Contents Template
We have a custom post table of contents template for a single article page. It is a good feature for reading a single post page. Table of contents Template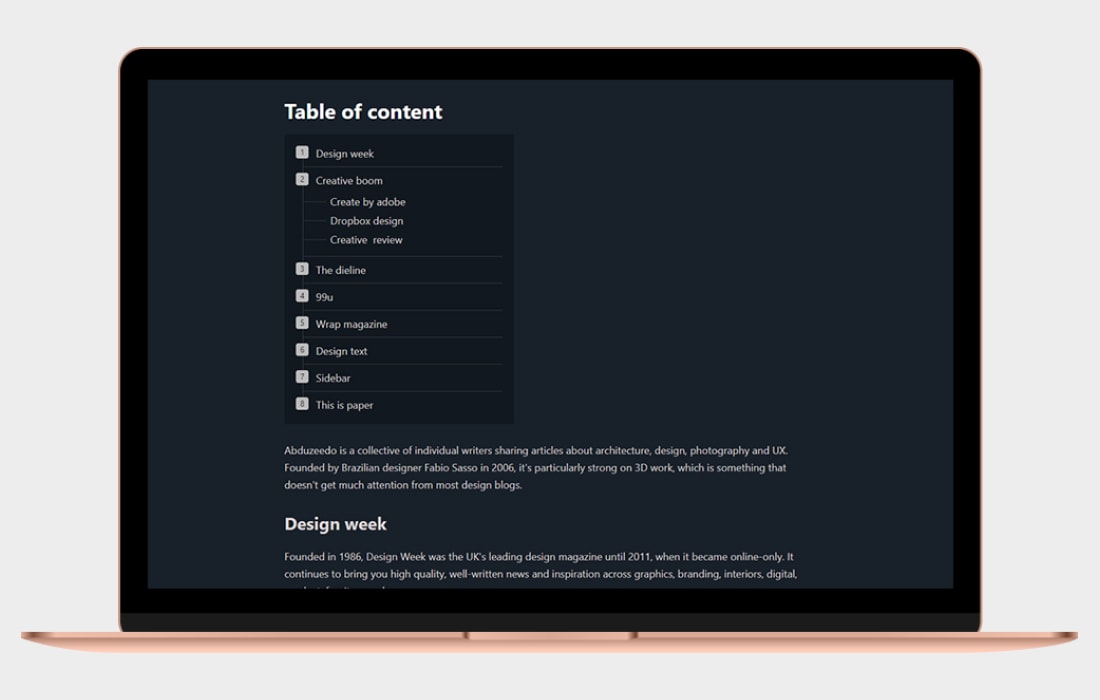 Single Tag Page
On the tags page, you can view all the tags related to your blog in one place. Newsportal has a clean & modern grid view single tags page. To show all the tags based on the number of posts available in each tag. Tag Page
Organize your post by tag
Clean and modern design to focus on tags
Easily find the articles category-wise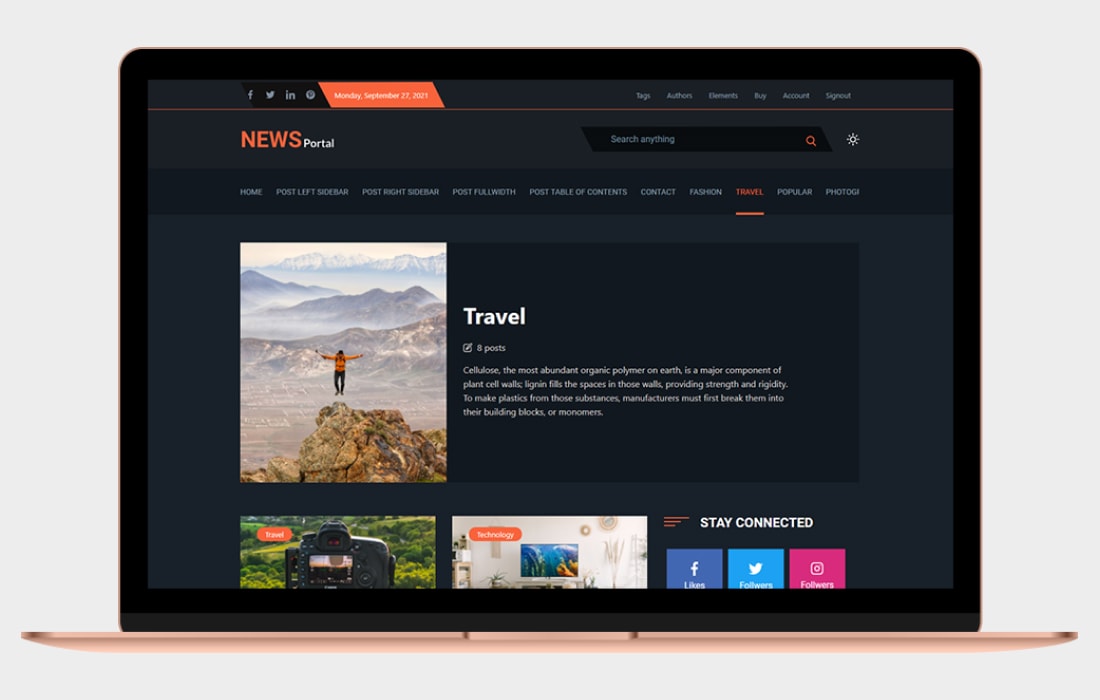 Single Author Page
Display all of the posts from each particular author on dynamic author-archive pages. Newsportal has a cleanly designed author's page. Display here all authors listed with the author's name, description, image, and social profile. Author Page
Create dynamic single-author archives
Display a list of the authors who contribute to your site
Find Your Article Faster
Newsportal shows real-time search results when you type your keyword. It generates a post title and an excerpt from Content API when start typing.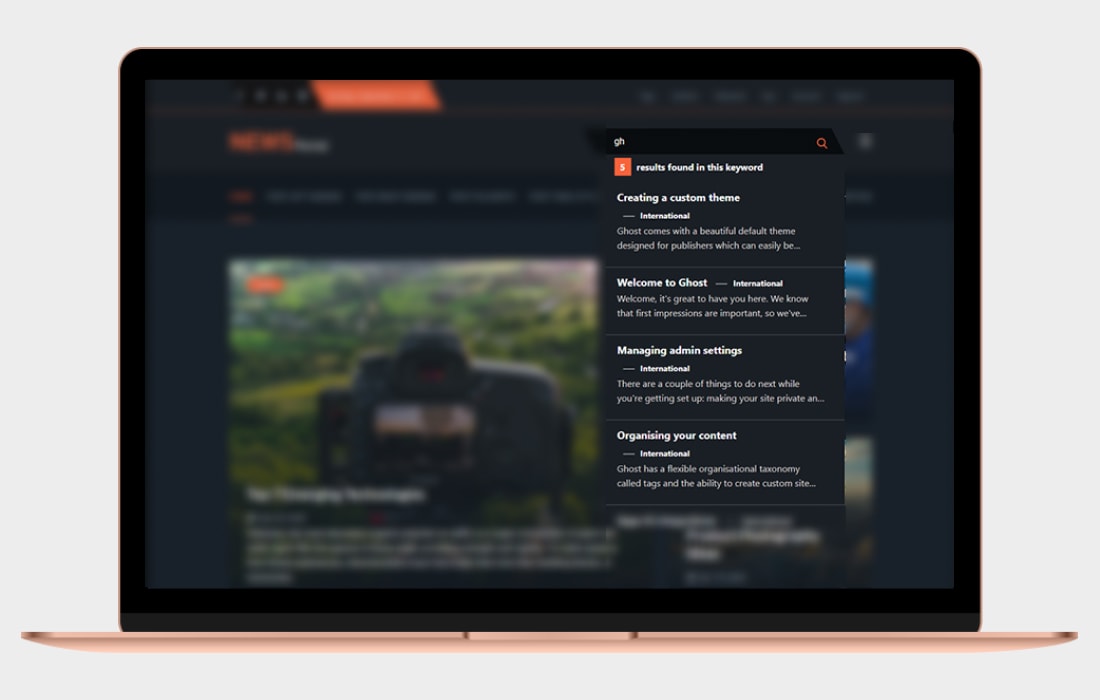 Deploy with GitHub
The theme has an integration of GitHub deployment feature with GitHub action. You can read more: Deploy your Ghost Theme from GitHub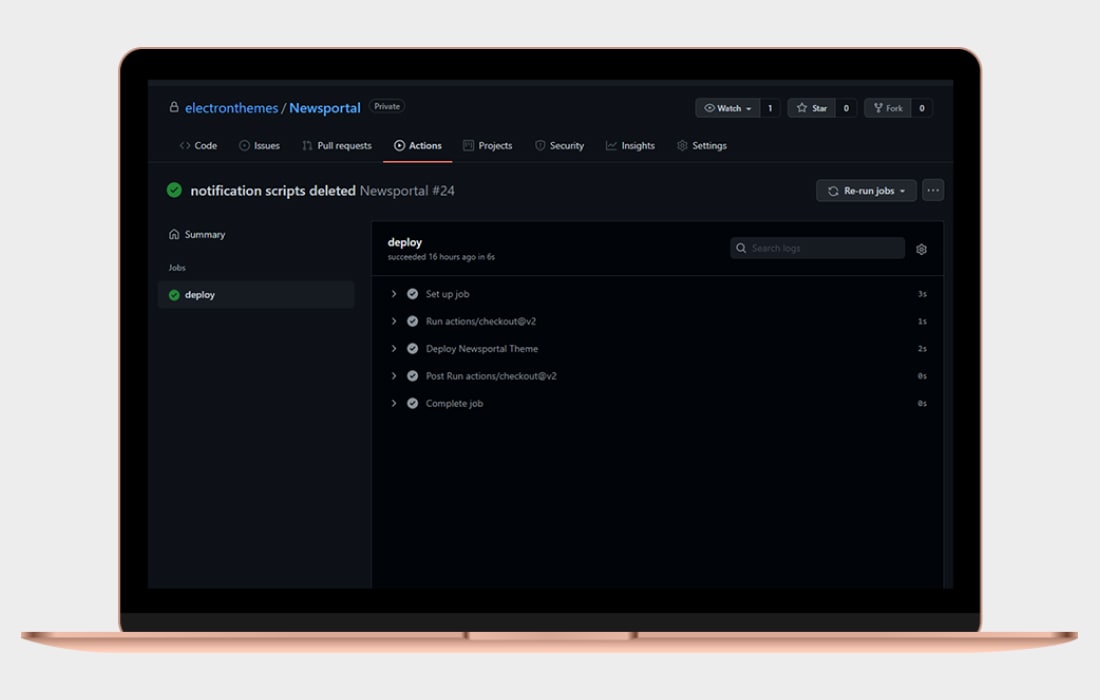 Speak in your language
Language is a vital part of human connection. This theme gives you Translation support for different languages. You can translate all the texts in your language. People are more likely to stay on sites in their native language.
Make contact with a much wider audience
Increase cultural awareness
Develops Global Relationships
If you have any Presale questions about this product, knock us in Live Chat 9 am-10 pm (UTC-6 Time).
General Features Of This News Portal And Magazine Website Ghost Theme
Multiple font support
RTL supported
Auto color mode support
Table of contents
Custom membership plan
Membership switching button
Custom title for tag sections
SVG Icons added
Custom Settings of Design
Responsive layouts
W3 validated code
Minified CSS
Disqus and Cove comment
Lazy image loading
SEO friendly
Responsive tables
Related posts
Syntax highlighting
Ghost 5.0 support
Tested on
The theme has a great performance score, passing all relevant tests. Newsportal is also SEO-friendly. This theme makes sure you can focus on creating content for your audience.
PageSpeed Insights: 95 points for desktop
Pingdom tools: 93 points – Performance Grade "A"
Ghost Scan – 100/100
W3C Markup Validation Service – No errors or warnings to show
Awesome Support
The Newsportal theme comes with detailed documentation and dedicated support. Don't hesitate to reach out to our expert support team for any technical queries or assistance.
Quickly solve your issues with the help of experts
Fast and expert solutions to all your issues
Enjoy regular updates & bug fixes to stay on the web trend